Since the 1950's it has been a holiday tradition for many Martha's Vineyard locals to purchase their Christmas trees from a somewhat surprising source. They head out with family in tow to select the perfect tree not from a nursery, store or garden center but instead to get a "Legion Pumper" Christmas tree from Tisbury Fire Department in Vineyard Haven.
The Fire Department branched out into the festive tree business in the mid-50's, initially selling trees to local businesses along Main Street in Vineyard Haven, and no business would be decked out correctly unless it was sporting a Legion Pumper tree in front of its door. Due to local demand the Fire Department soon twigged an opportunity for growth by selling trees to residents, and so a couple of years later the local tradition took root. The trees have always been referred to as "Legion Pumper" trees and firefighters on that truck (Engine #3) are tasked with keeping the tradition going.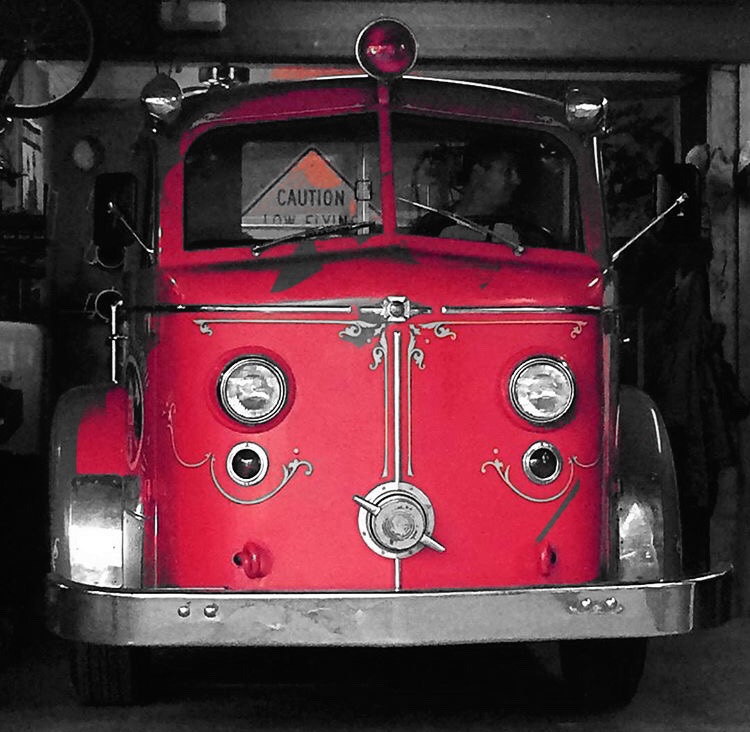 Proceeds from the tree sales have over the years allowed donations to local charities, such as Red Stocking Fund, and to acquire new equipment for the Fire Department.
Moving from Main Street, the initial location to pull up with your car to pick-up your tree was the First National Store, which was located at Five Corners where the Post Office now stands. Thereafter it moved to its current location at Hinckley's Lumber Yard. With the sale of Hinckley's this year we will wait and see to where the tree operation will relocate next year.
So how does this grand Yuletide operation work?
First comes the cash injection in the form of a loan from MV Savings Bank (a clause in the loan – the Santa Claus – provides for a very festive rate). John Keane Excavation donate the use of one of their trucks and a driver. Then every year, on the day before Thanksgiving, two plucky Tisbury Firefighters from Engine Number 3 (aka Legion Pumper) throw their tree chopping tools in the trunk, jump on board and the truck heads off on its journey northwards to Sutton in the Northeast Kingdom of Vermont. A truckload of trees are purchased there from the same farmer each year and, as part of the holiday tradition, the firefighters sit down with him and his family to tuck into a Thanksgiving Dinner feast together. The next day, with trees loaded and the truck and firefighters refuelled, they set off on the return journey to Martha's Vineyard.
This year the trip took a bit longer as unfortunately the truck suffered two tire blowouts, so a day was spend in frigid, sub-zero conditions at a Vermont truck repair shop!
One of the intrepid firefighters who makes the Vermont trek every year is one of our neighbors and we are honored that a "Legion Pumper" tree sits front and center in the inn's sitting room every year for guests to enjoy.
Wishing you health and happiness and a very festive Christmas,
Simon