Ok so you're heading off on your Martha's Vineyard vacation and you're mentally ticking off the things to do on Martha's Vineyard; beach, sailing, hiking, celeb-spotting, over-eating, alpaca stroking, biking, kayaking…  woah! back right up there. "Alpaca stroking"??? Where in the name of all that's fabulous did that come from? Last time I looked there were indeed a few Andys on the Vineyard and, although a couple were certainly on the large size, none of them were a mountain range.
But lo and behold a vacation trip to Martha's Vineyard does in fact allow for a visit to an Alpaca farm to meet some of these cute South American transplants. Where is the alpaca farm on Martha's Vineyard I hear you ask.  Island Alpaca Farm is located 2 miles from the inn as you pass from Vineyard Haven into Oak Bluffs on the Edgartown Road. A visit costs a paltry $5 allowing you some up close and personal time with the alpacas for almost nothing. What about all this spitting that goes on? Don't believe the hype; although all alpacas can spit not all of them do, so it's a bit like Russian roulette when you choose the one you want to rub noses with! Typically they only spit on other alpacas and not on humans, but never say never!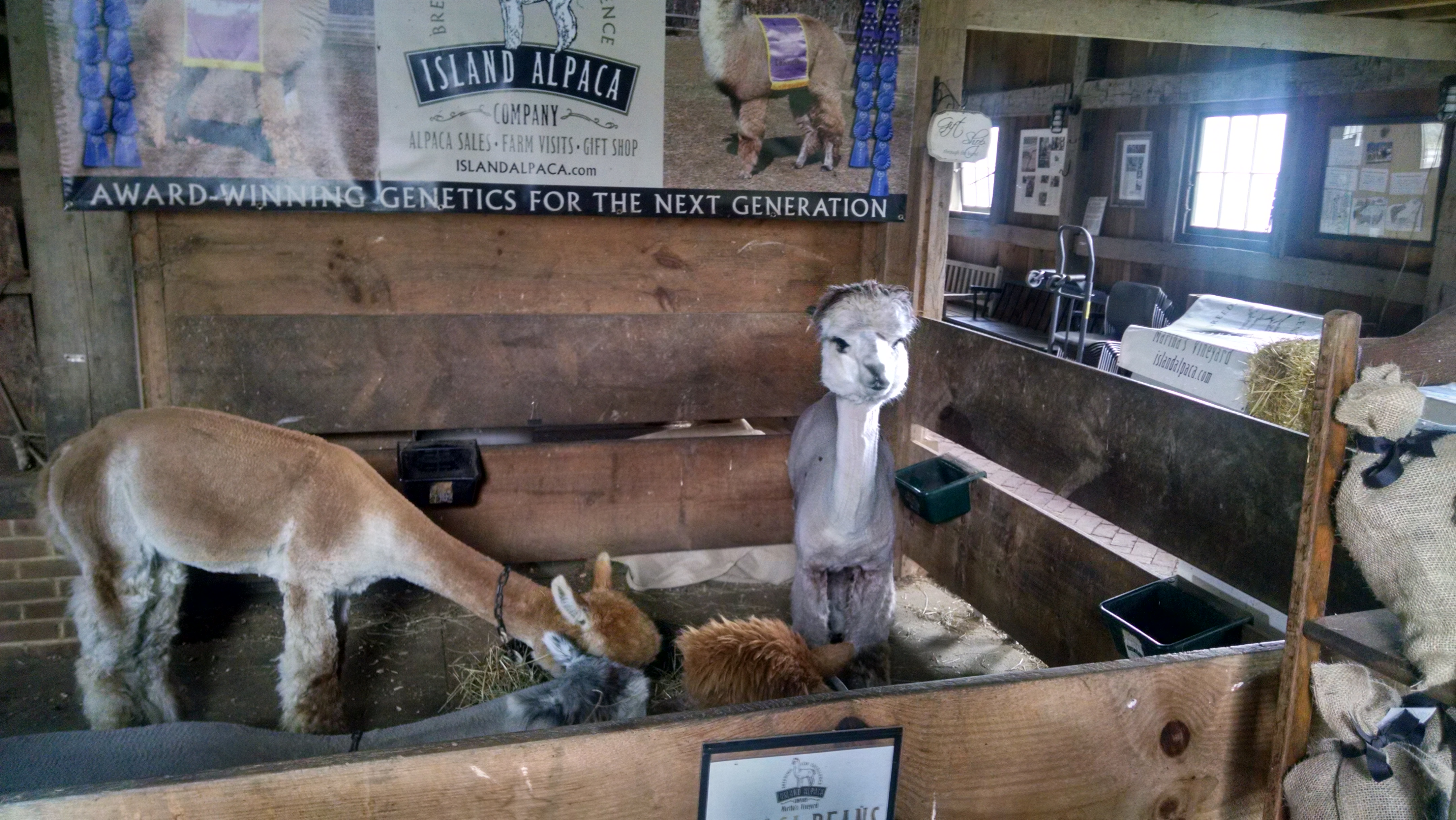 An alpaca is a relative of the camel and the llama (not to be confused with Al Packer who is a relative of Aussie media mogul Kerry Packer). It is mostly reared for its fine, soft wool but a little known fact is that it can also moonlight as a guard-alpaca. They are very aggressive towards coyotes and foxes so are used occasionally as guards for sheep. But I have to say that when you meet these funny looking creatures the last thing you'll imagine them being is guard animals. They are so cute, fluffy and adorable unless you happen to meet them when they've just been sheared as we did – then you could be on the set of Star Wars given their bizarre appearance (see photos). They make contented funny clicking and humming noises to each other to show that all's good. If they start making shrieking noises then chances are they've mistaken you for a coyote, so you should make a hasty retreat.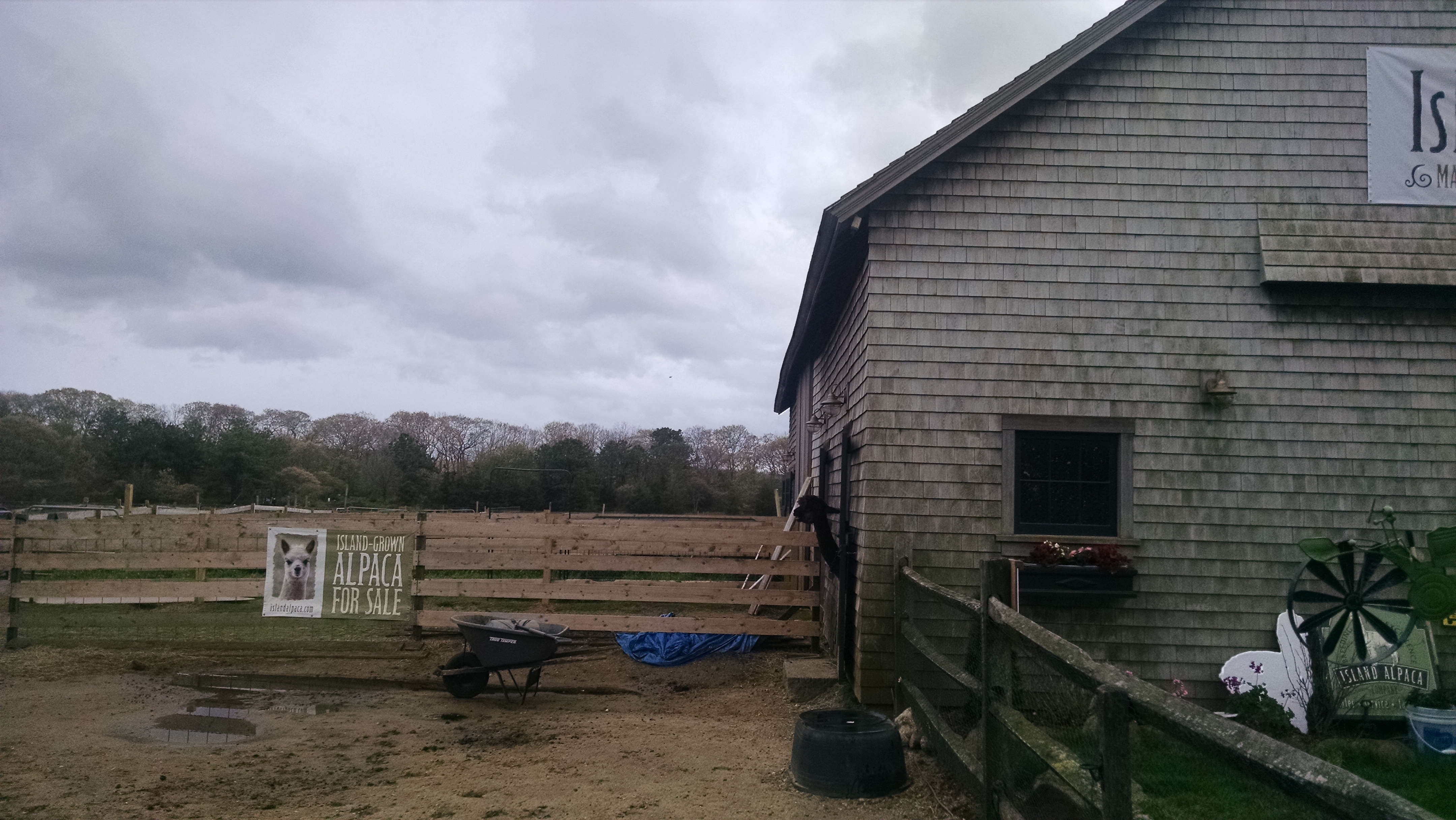 Island Aplaca has been on Martha's Vineyard as a tourist destination since 2006 and the flock numbers 30 alpacas. They even have a webcam set up so that you can keep an eye on any pregnant alpacas to see when the baby arrives. As far as I know this service isn't available through Netflix yet.
The store is a great place to pick up an unusual souvenir from your trip to Martha's Vineyard. The sweaters, socks and scarves woven from this incredibly soft wool are awesome gifts to take home with you and, unlike much of the goodies on Martha's Vineyard, the prices are reasonable.
Definitely worth a visit next time you're staying with us at Nobnocket Boutique Inn
Safe travels
Simon