This weekend is the 155th Martha's Vineyard Agricultural Society Fair (the "Ag Fair") and the balmy, summer weather has the crowds out in force.
Agricultural fairs are a well-established part of the US fabric and an annual outing for most families. There are over 3000 fairs in the US and the oldest one, the Berkshire Fair, has been running right here in Massachusetts since 1807. In essence the fairs all provide an over-abundance of three "F"s – Farming, Food & Fun!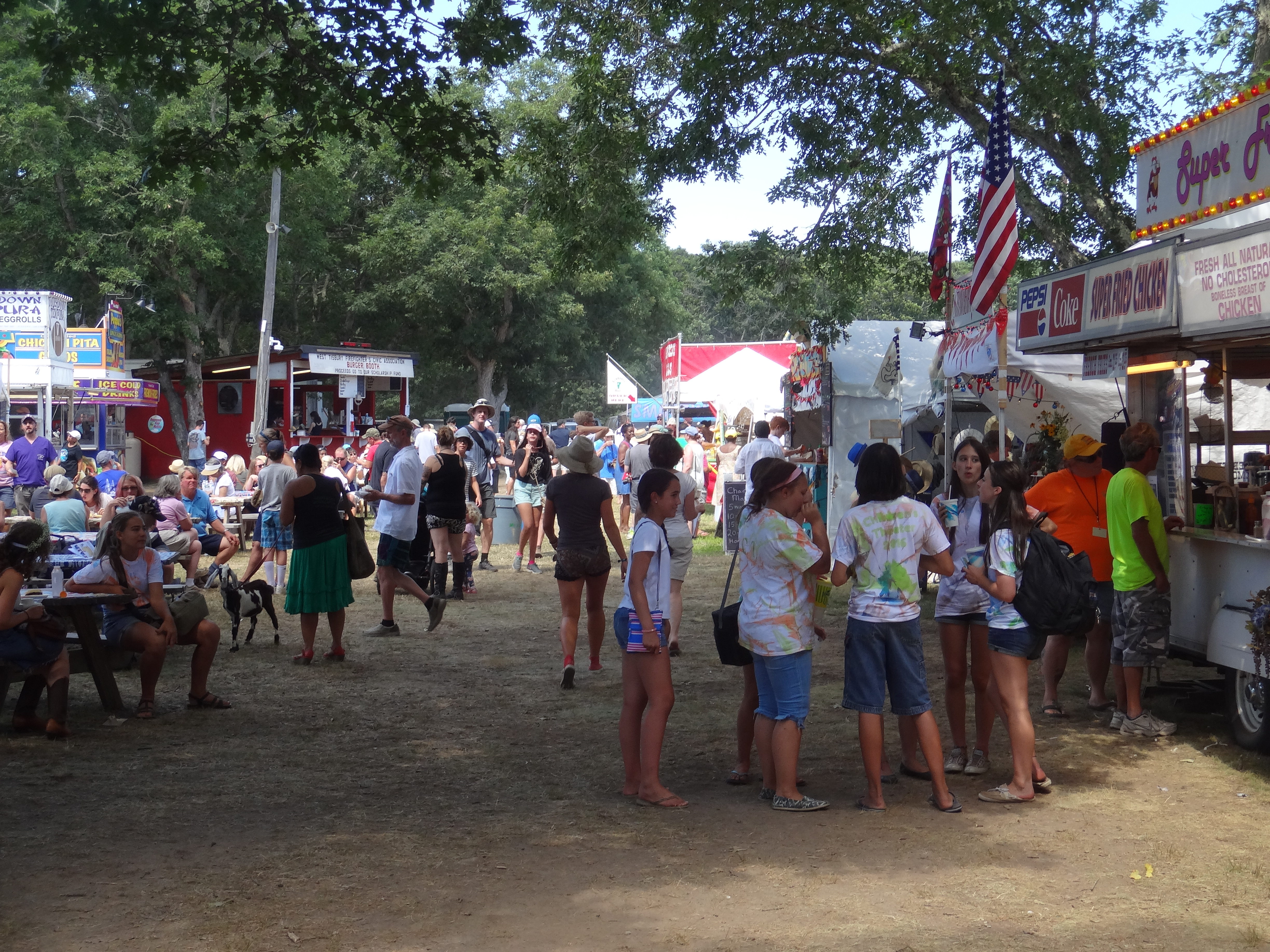 The fairs celebrate farming in all its forms making for a particularly vibrant celebration on Martha's Vineyard, where there are so many locally-owned farms and where sustainability and organic techniques are embraced so strongly. A big part of all agricultural fairs is the education that they provide on farming, livestock, wildlife, waterways, natural resources and preservation of the countryside. The MV fair is no exception with presentations, booths and information available that allow you to step out of the sweltering heat and learn about many of the local on-going initiatives.  There are competitions galore and ribbons being awarded by the hatful for every conceivable vegetable, farm animal, homemade pie and most colorful socks (OK I might have made that one up, but I was sporting a rather snappy pair – very ribbon-worthy).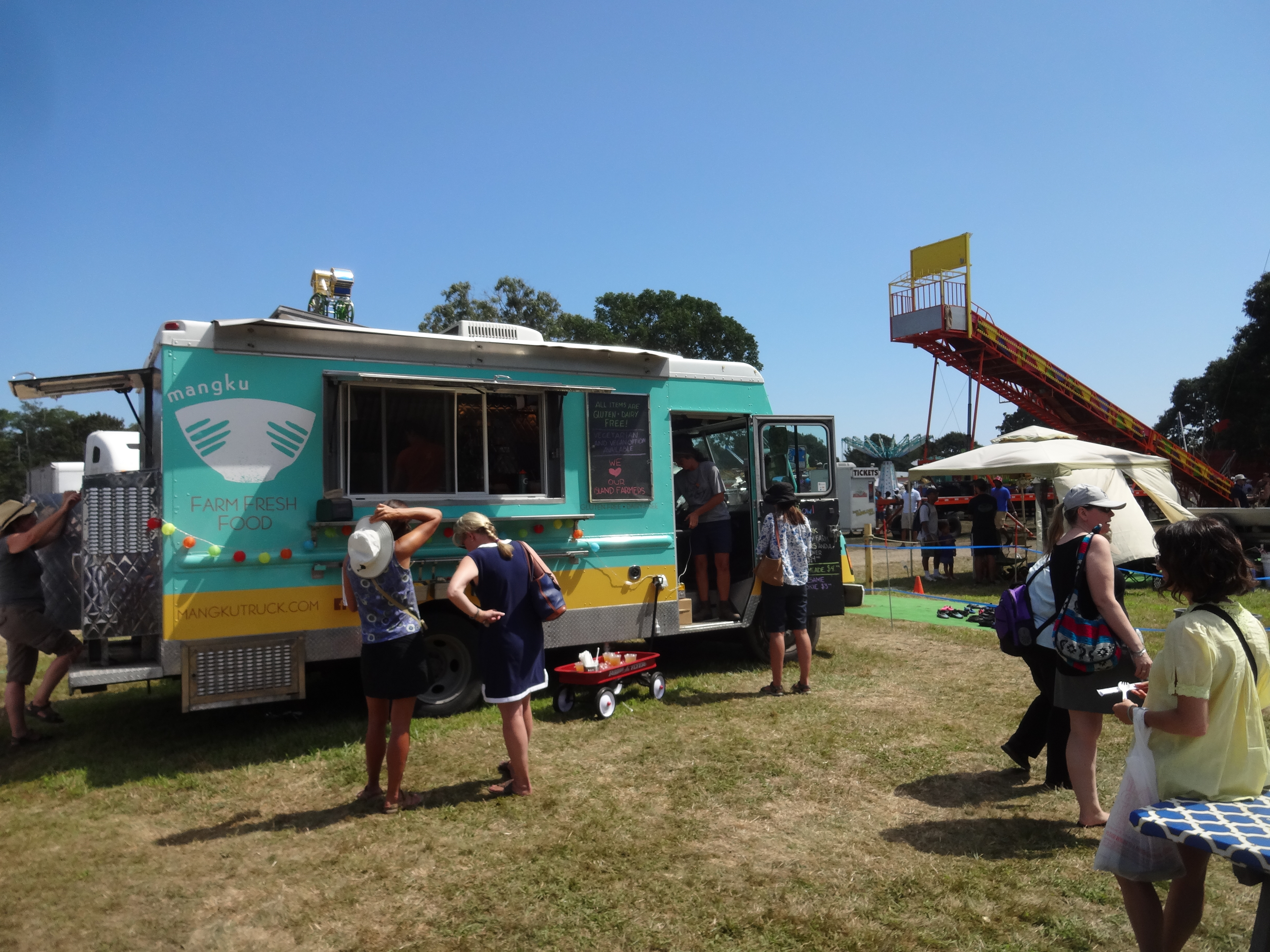 No one ever left an Ag Fair saying "oh you know what I'm feeling a bit peckish". There is more food on offer than you could shake a stick of cotton candy at. Aisle after aisle of food trucks tempt you with their mouth-watering offerings. Many of them it has to be said favor the "things only taste better when you fry them" cooking technique. But there are also healthier options and the awesome Mangku food truck is there providing insanely tasty Asian inspired food.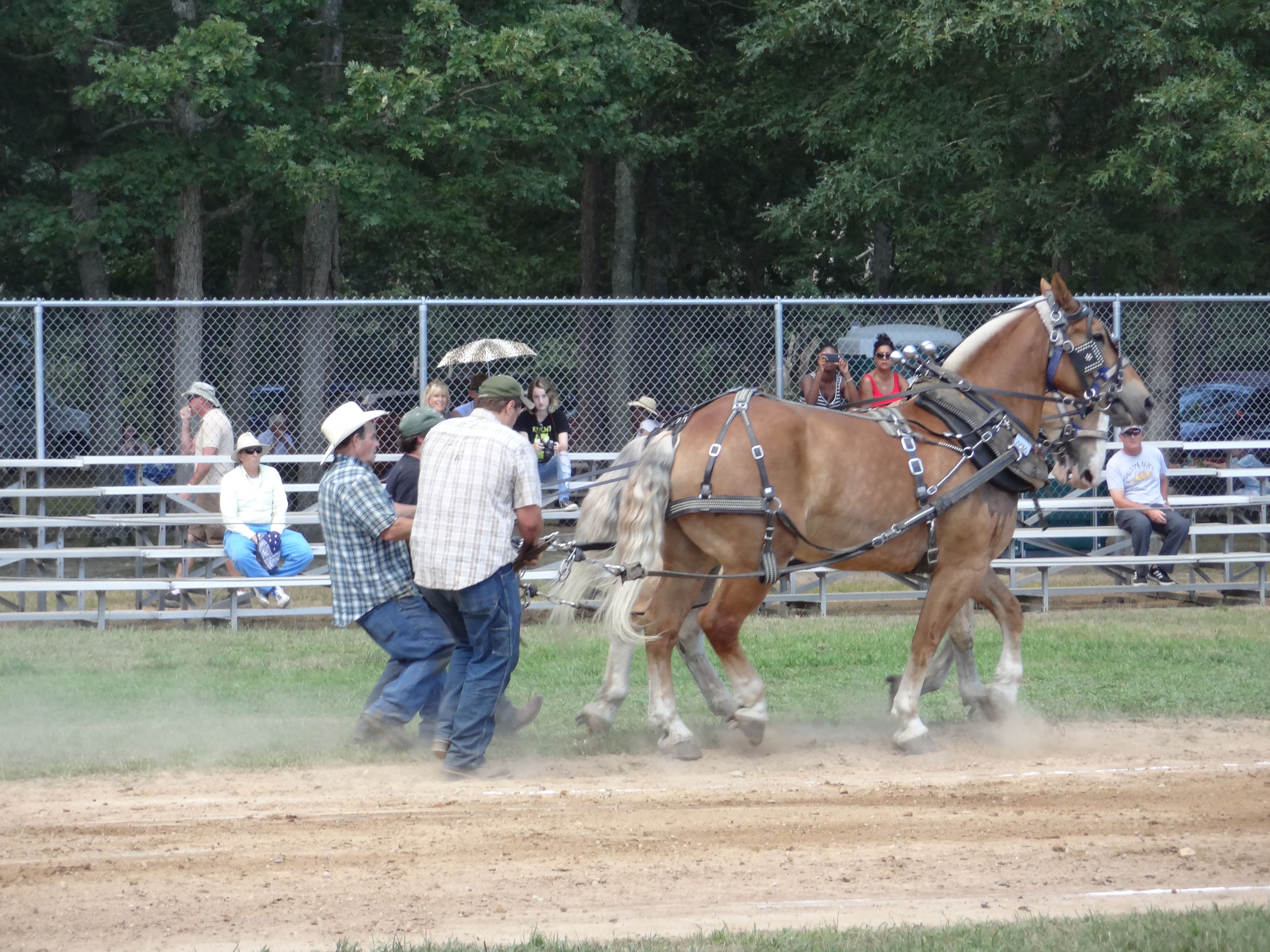 But the biggest draw for most is the "Fun". There are rides of every thrill level from revolving teapots (a particular favorite of mine – must be the English in me) and Ferris wheels to rides that will temporarily misplace your stomach. Then there are the animal competitions to enjoy. The biggest draw for most on Friday was to look in awe at the power of the draft horses pulling weights across the arena of close to 10,000 pounds but my particular favorite, because I'm a kid at heart (and because deep down we all go to these fairs to see pigs doing something odd), was the racing pigs that were swimming down a short course. Maybe I should get out more but until today I'd never seen swimming pigs. Well worth the entrance fee (only $10) just for that.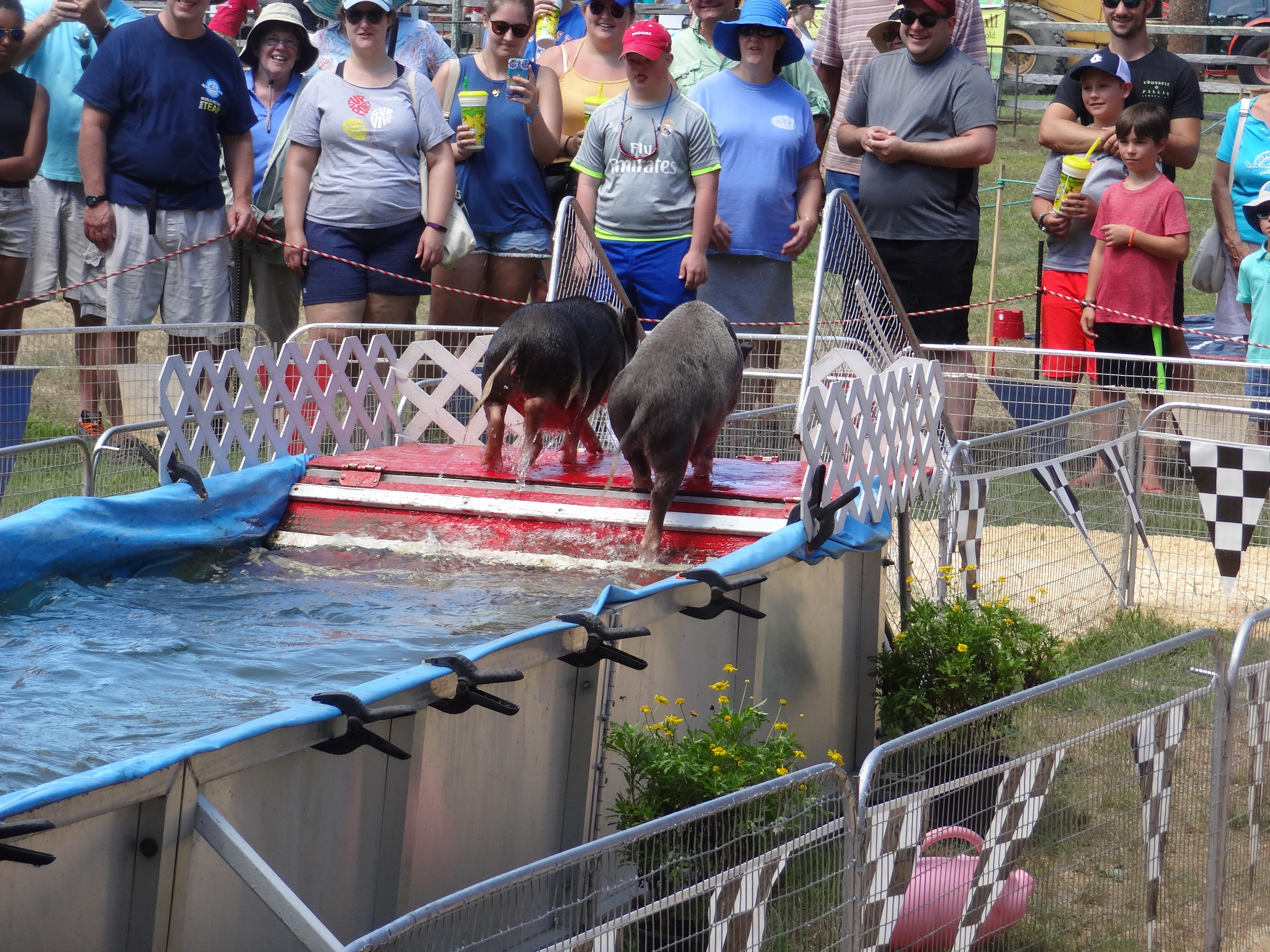 If you miss the fair this year I'd say there's a pretty strong chance that there's going to be a 156th fair so plane your trip and if you need somewhere to stay head to see us at Nobnocket Boutique Inn.
Safe travels,
Simon