Nat Benjamin & Ross Gannon met in the 1970's on Martha's Vineyard and opened up the fabled Gannon & Benjamin Marine Railway in the 1980's. Their business is one of the few remaining wooden boat builders in the US and Vineyard Haven is proud to be their home. Vineyard Haven is one of the few working harbors left in New England. In summer the harbor is full of classic wooden boats made by Gannon & Benjamin. The July Martha's Vineyard Regatta is a great time to visit to see some of these classic yachts racing.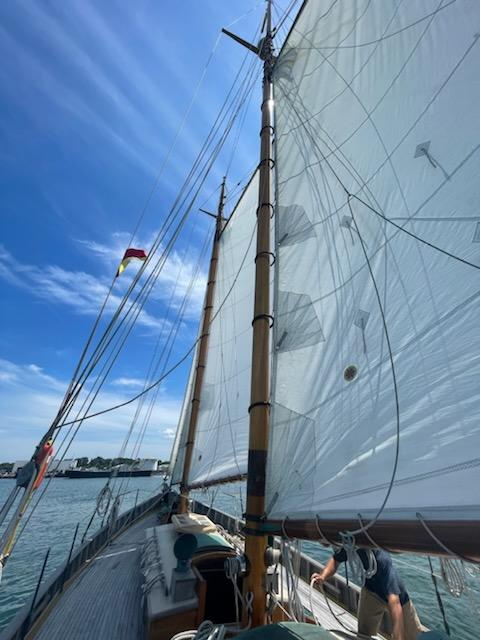 Gannon & Benjamin welcome visitors to stop by their Vineyard Haven workshop to take a look at whatever project they happen to be working on; be it a repair of a 63ft Alden schooner or the building of a new Nat Benjamin designed 31ft sloop like the "Artemis" or the award winning 65ft "Juno". Much of the equipment used by these boat builders are more than 50 years old and are purpose designed for hand making wooden hulls. This is true craftmanship.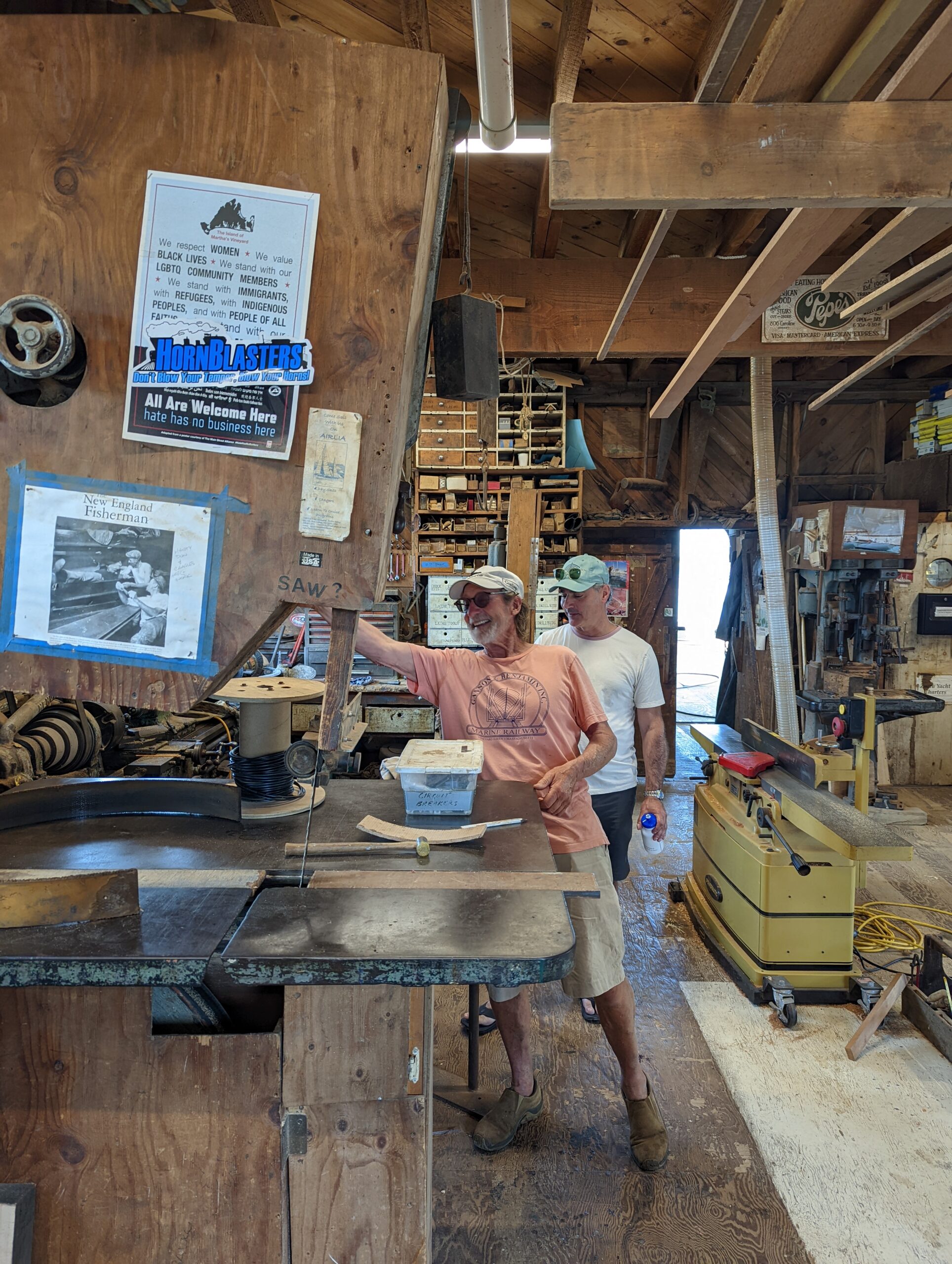 One of the many yachts built here is the 50ft wooden schooner, "Charlotte". Nat Benjamin offers charters on the "Charlotte" for day sails or overnight sails heading out of Vineyard Haven harbor on this pristine wooden boat and sailing up the North Shore to the Elizabeth Islands or over to Nantucket. This is the ultimate in Martha's Vineyard Sailing – a one off New England experience.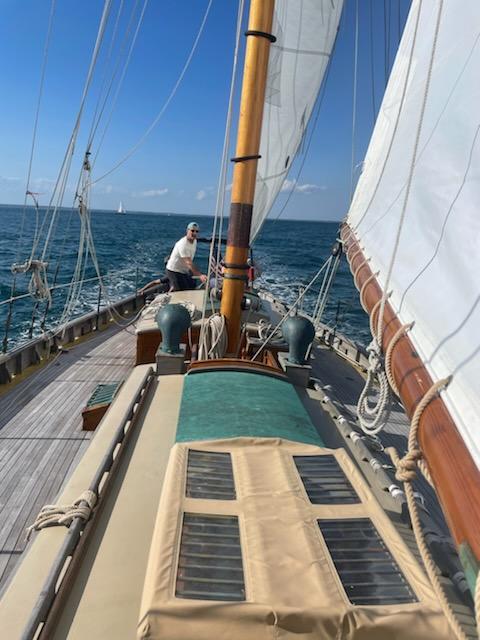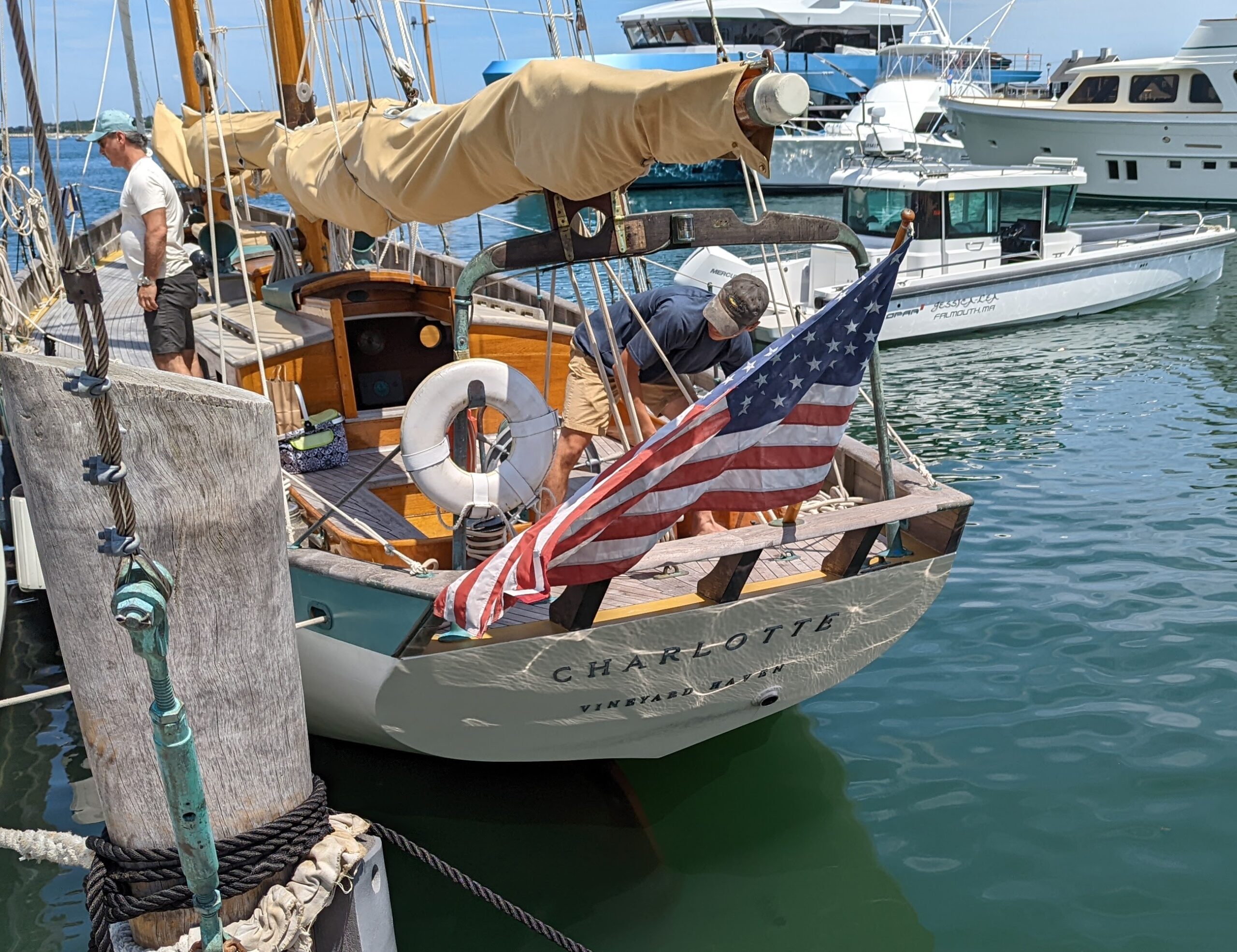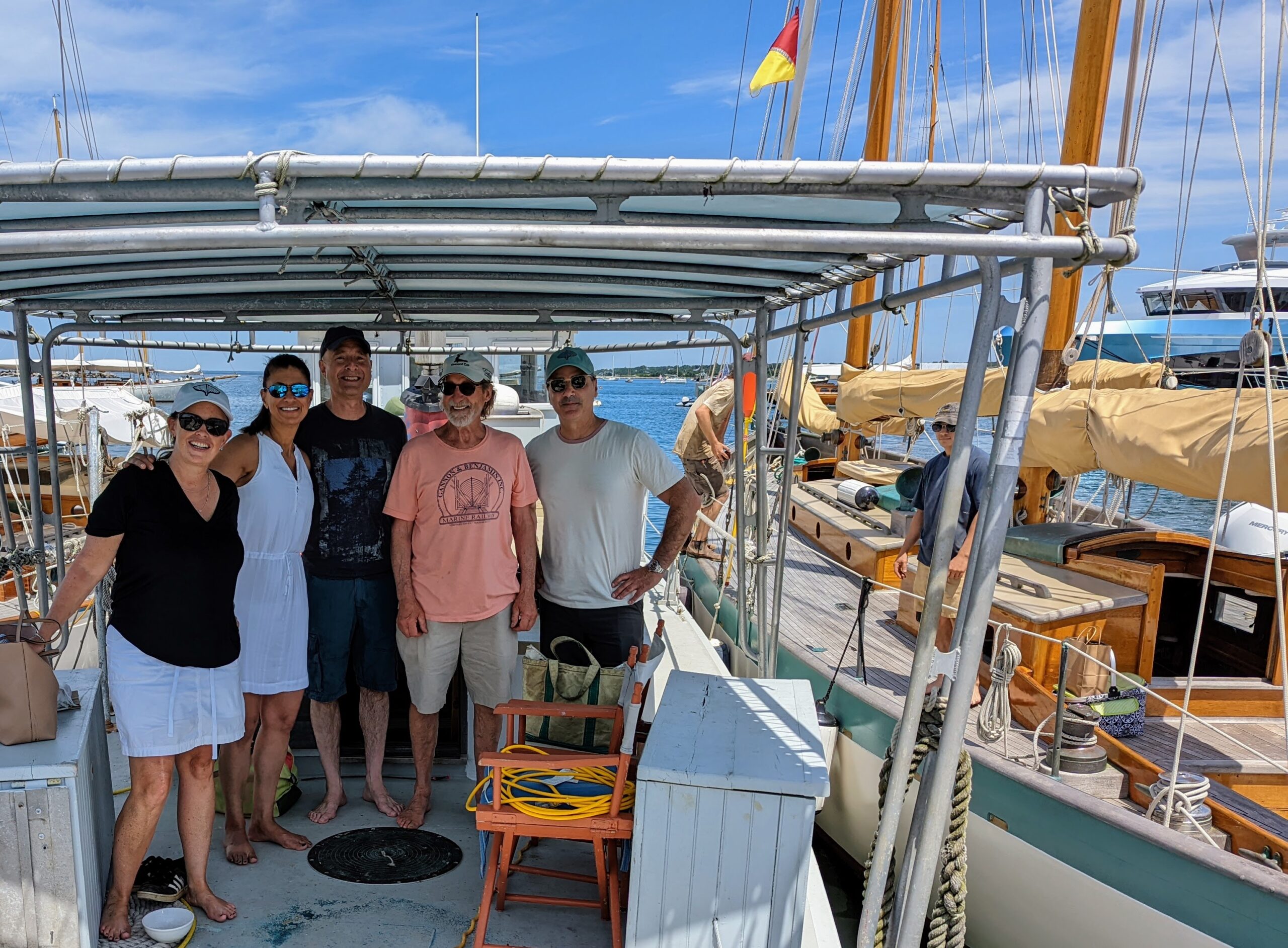 Give yourself a treat and go for a sail with Nat and hear his many sailing stories and adventures.
Safe travels,
Simon