At the top of Lagoon Pond the MV Land Bank in 1999 successfully, after a wait of many years, created a conservation preserve area that helps to protect the aquifer and island drinking water. The conservation preserve at Weahtaqua Springs is a secluded spot that provides a lookout point across the head of Lagoon Pond. The Preserve also links up with Featherstone Farm, Southern Woodlands and then via a bike trail through woodlands to the Tradewinds trails. The name Weahtaqua is a Wampanoag name meaning Beech Grove and there are still beech trees to be seen here today.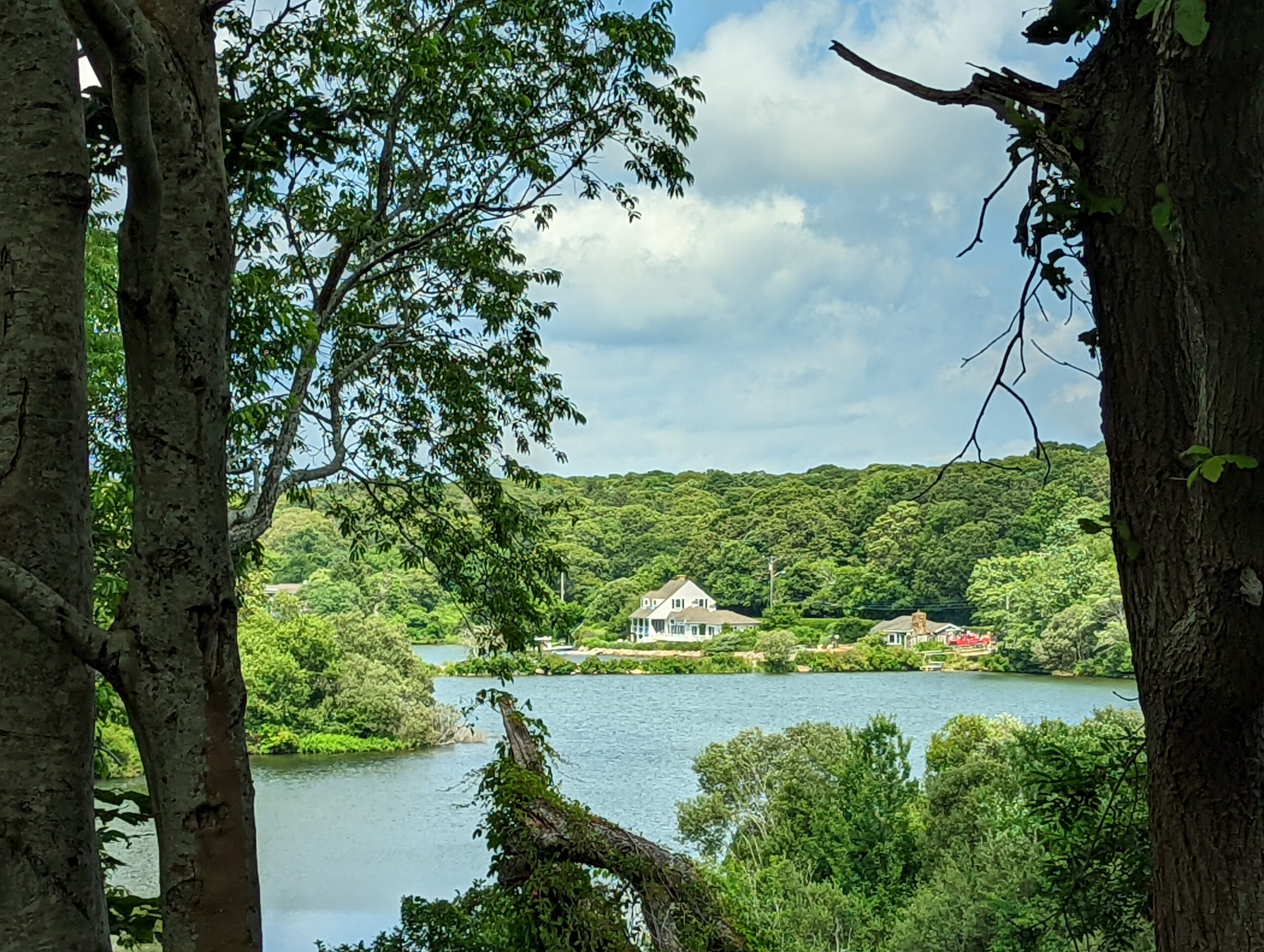 Start off at the Weahtaqua Springs trailhead shortly before the rotary on the Vineyard Haven-Edgartown Road. There is no parking here but the trails are fun for mountain biking or hiking.
The trail quickly splits and the left trail takes you down to the Lagoon Pond lookout providing views of the lagoon and of, wait for it, a castle! Yes right here on Martha's Vineyard we have a bona-fide castle. This one happens to house the Oak Bluffs water works. A more impressive water works you would be hard pressed to find. Built in 1890 it was a neo-Romanesque design and is now also a very posh host to an osprey nest, so definitely bring your binoculars. From the lookout then head back the way you came and then veer left to head over Barnes Road and onto the Featherstone Farm trail which loops around and across the grounds of the pretty Featherstone Arts Center.
From here take a detour back down to Barnes Road and head straight over to take the short trail loop to the water works tower (aka castle). If you are lucky you'll get some spectacular views of the osprey bringing home lunch.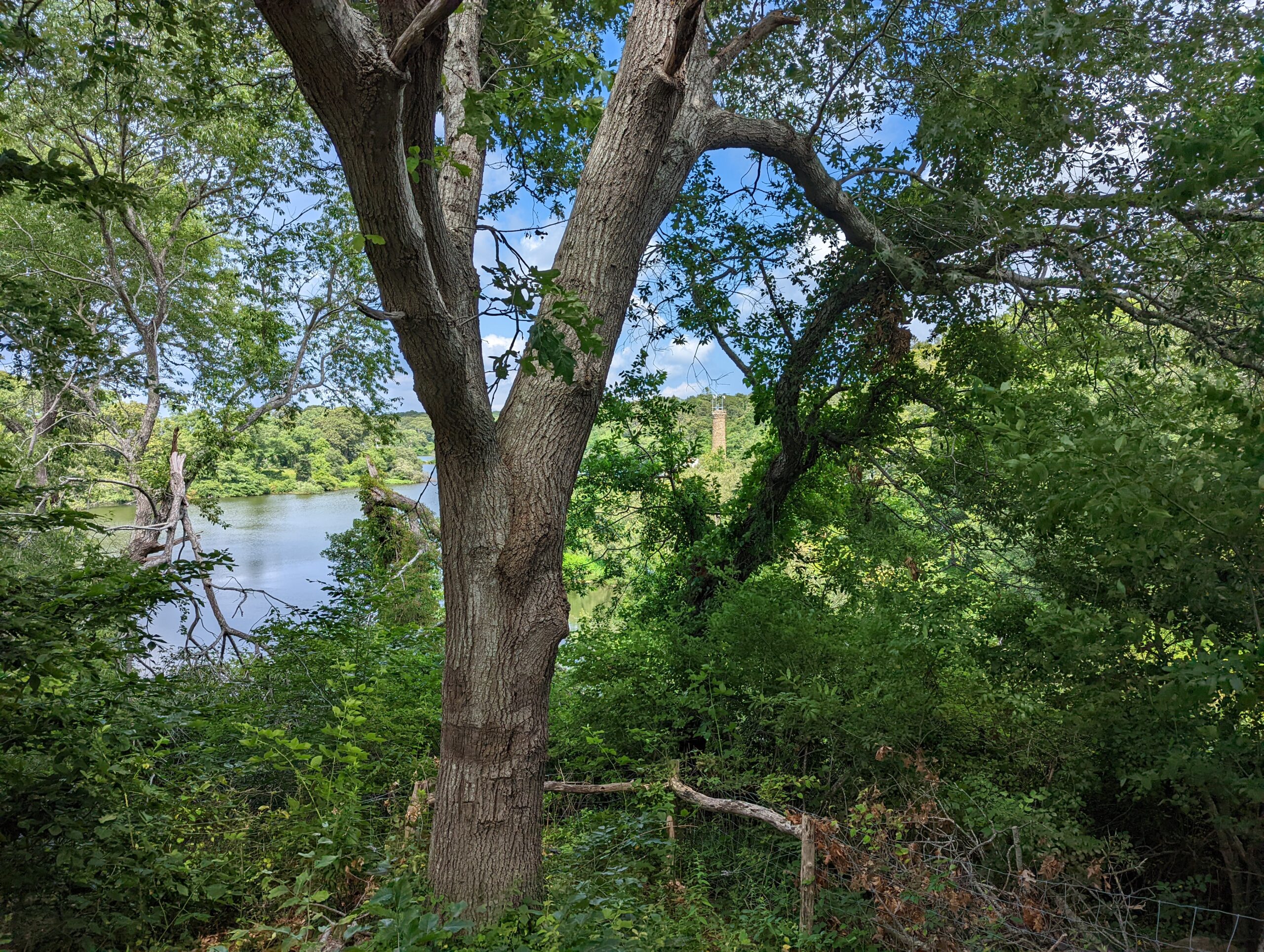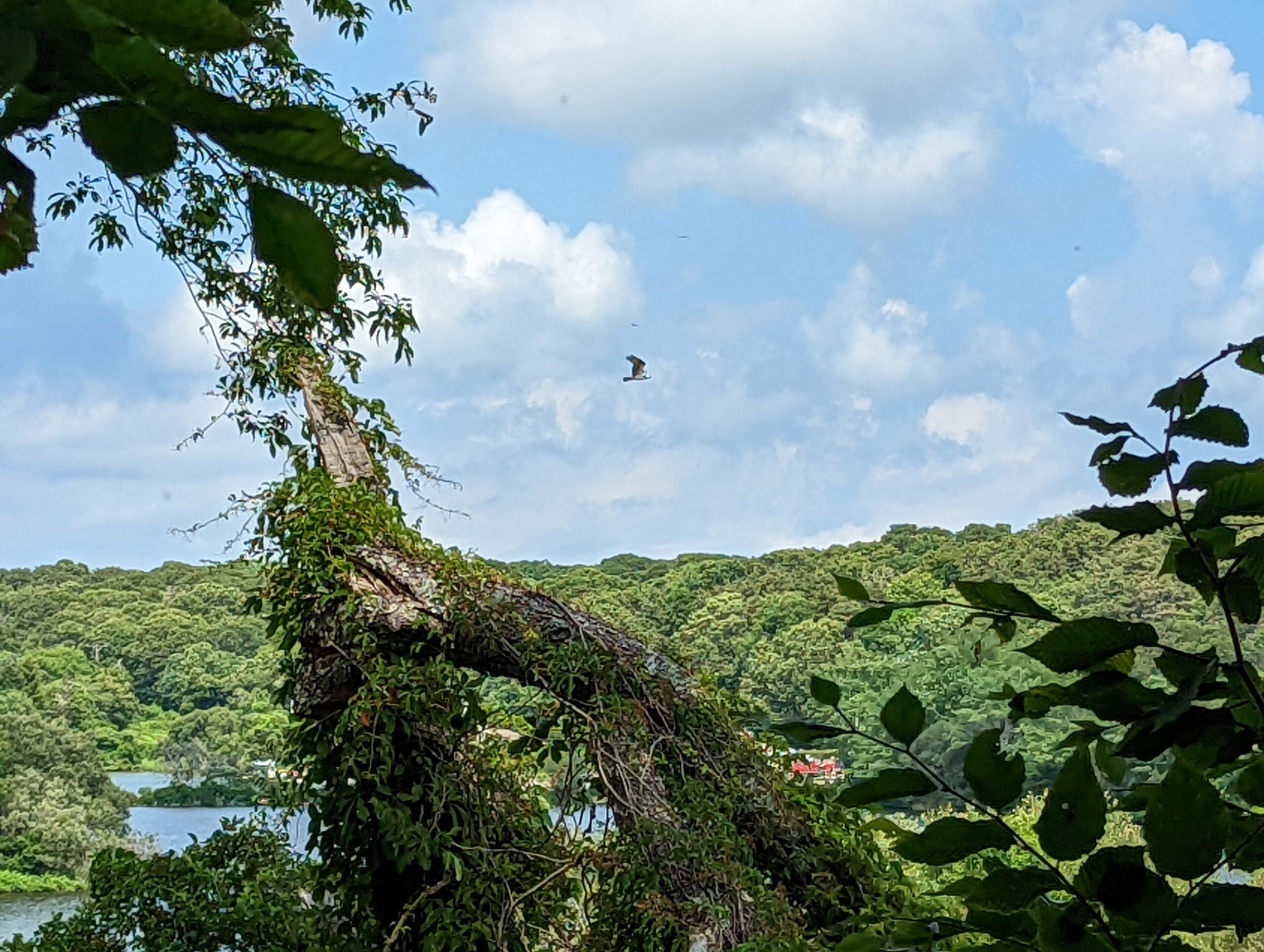 Head back up to Featherstone Farm and then rejoin the "Old Back Road" to Oak Bluffs. This will pass through the edge of the Southern Woodlands where you can either choose to head right and bike through the Southern Woodlands to County Road or you can keep straight on through a tight wooded bike trail that will run parallel to the lagoon and finally head up to County Road at the entrance to Farm Neck Golf Course and the Tradewinds trails.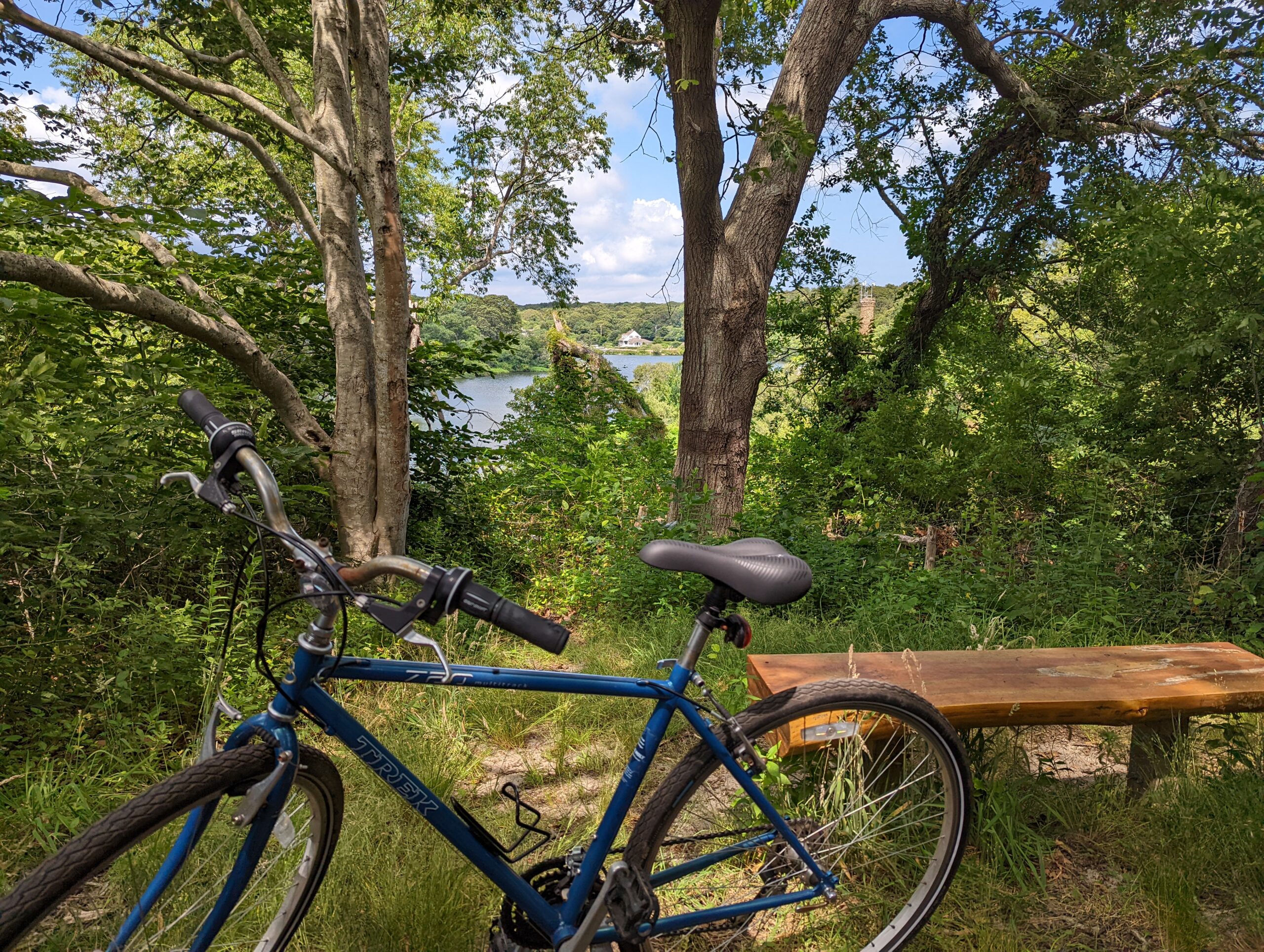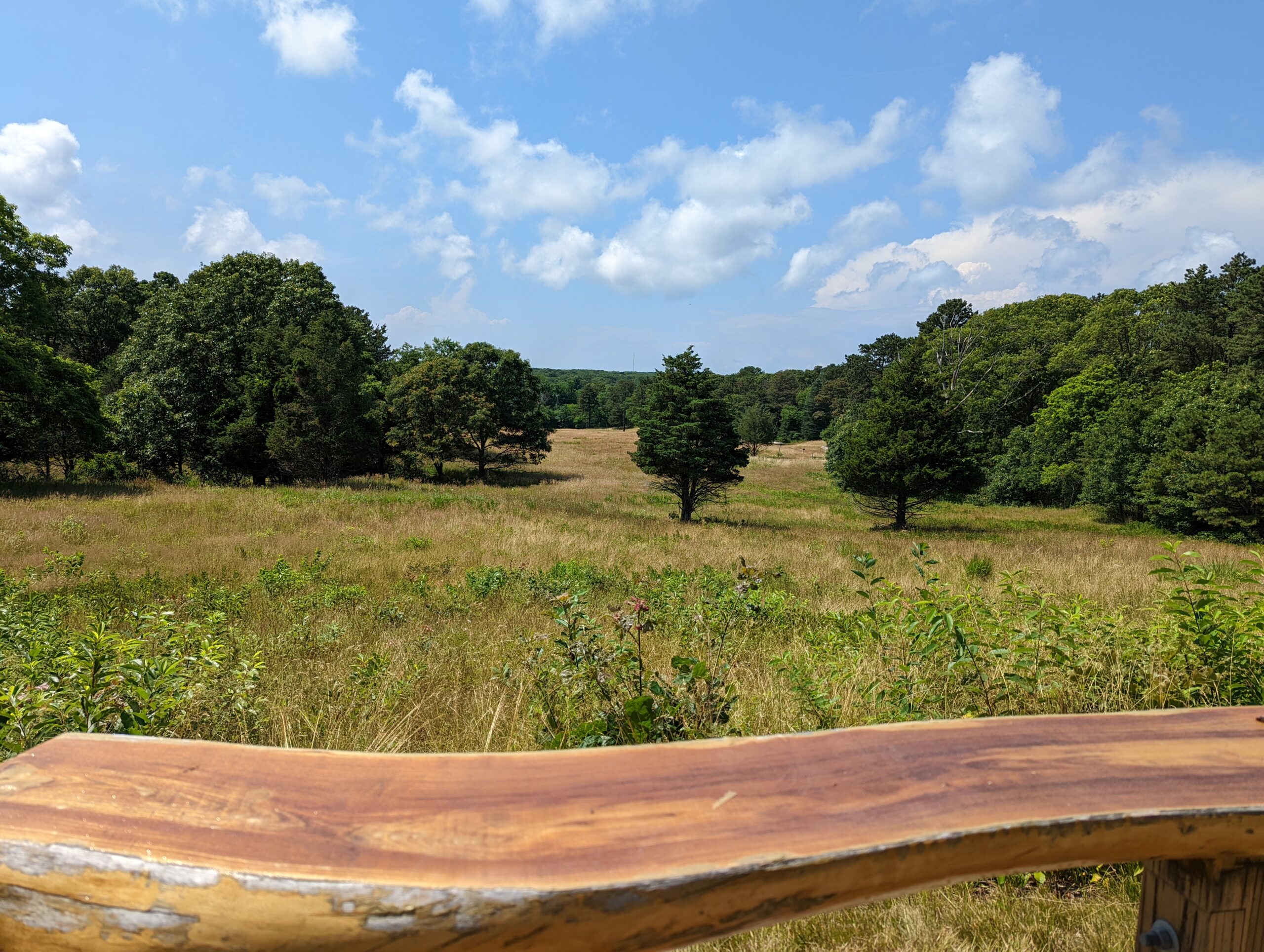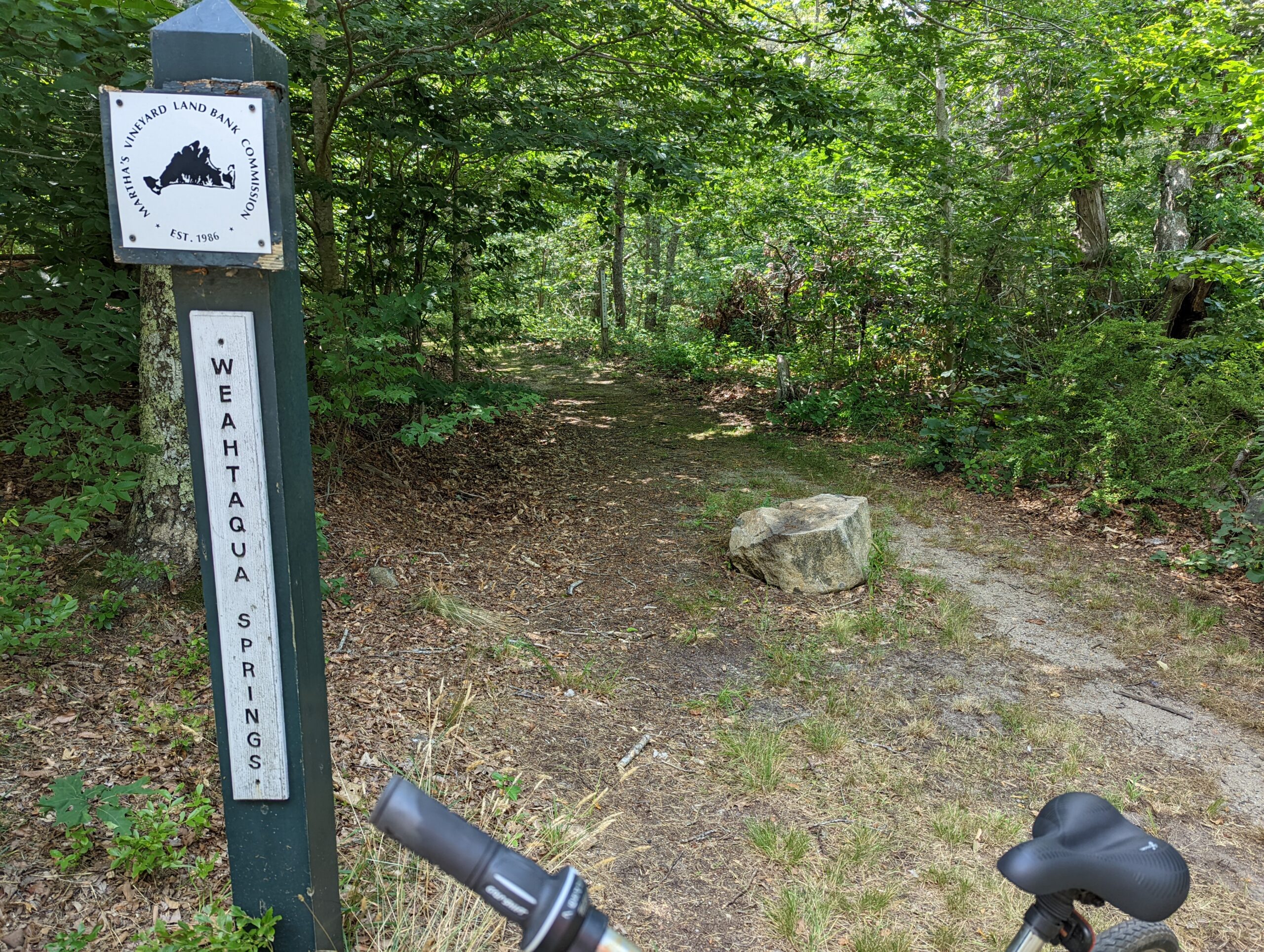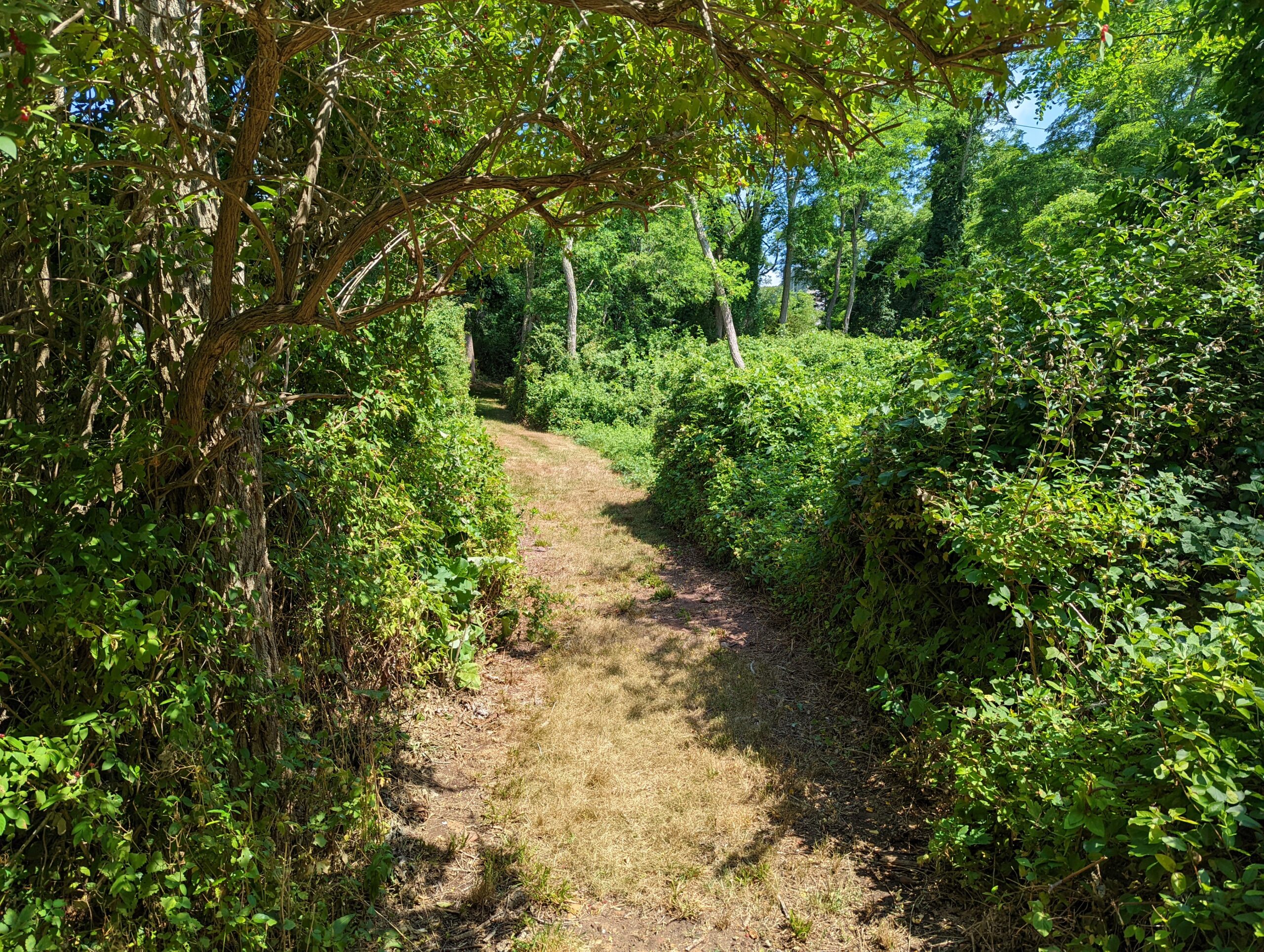 This whole network of trails is perfect for mountain biking with a moderate difficulty level. You typically won't see many walkers and so can bike freely.
Safe travels,
Simon