Here is another of the Nobnocket's Insider Tips to Martha's Vineyard, a truly beautiful hidden treasure that is easily reachable by bike from Vineyard Haven and Oak Bluffs, provided you know where to go. Like many hikes and preserves on the Vineyard getting to Pecoy Point Preserve isn't sign-posted until you actually arrive – not particularly helpful but all part of the fun of exploring the island.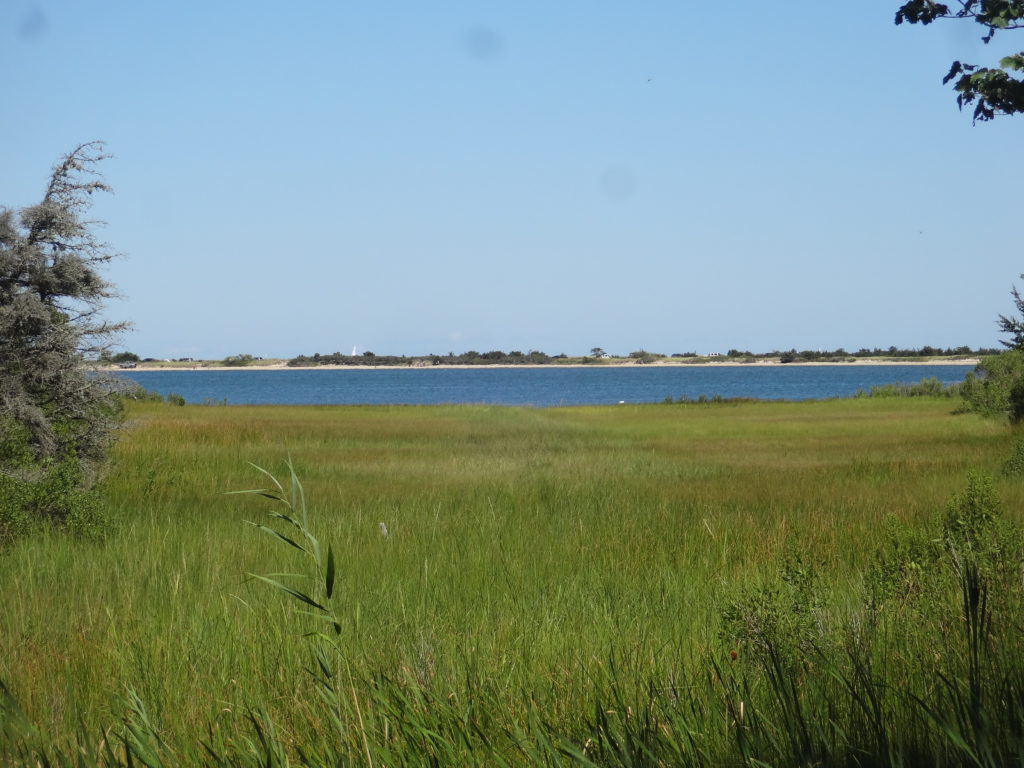 The MV Land Bank preserve is a 17 acre jewel that has 1100 feet of shore frontage on Sengekontacket Pond. But hold on to your hats because not only is this a place of outstanding natural beauty it is also a site of both historical and religious significance. What is known in the Inside Tips trade as a threefer!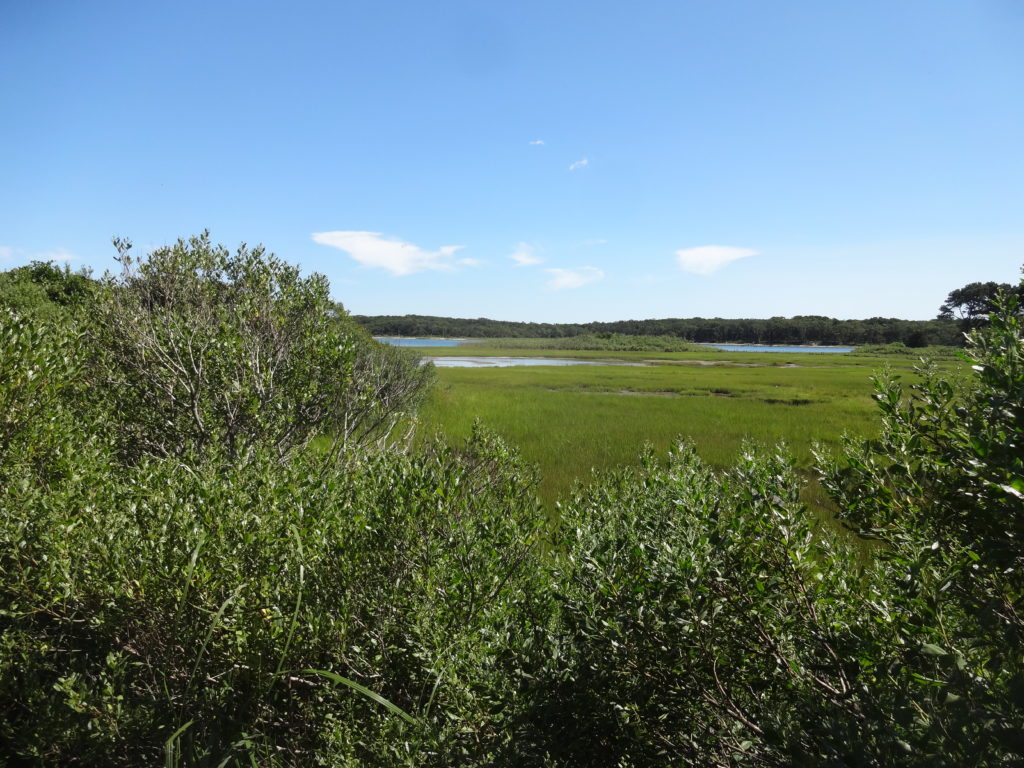 So let's start with the natural beauty first. The preserve is home to grasslands, salt marsh, freshwater ponds, switchgrass and a number of rare plants. The small beach at the Preserve provides spectacular views across Sengekontacket to Chappaquiddick, Felix Neck and Sylvia State beach.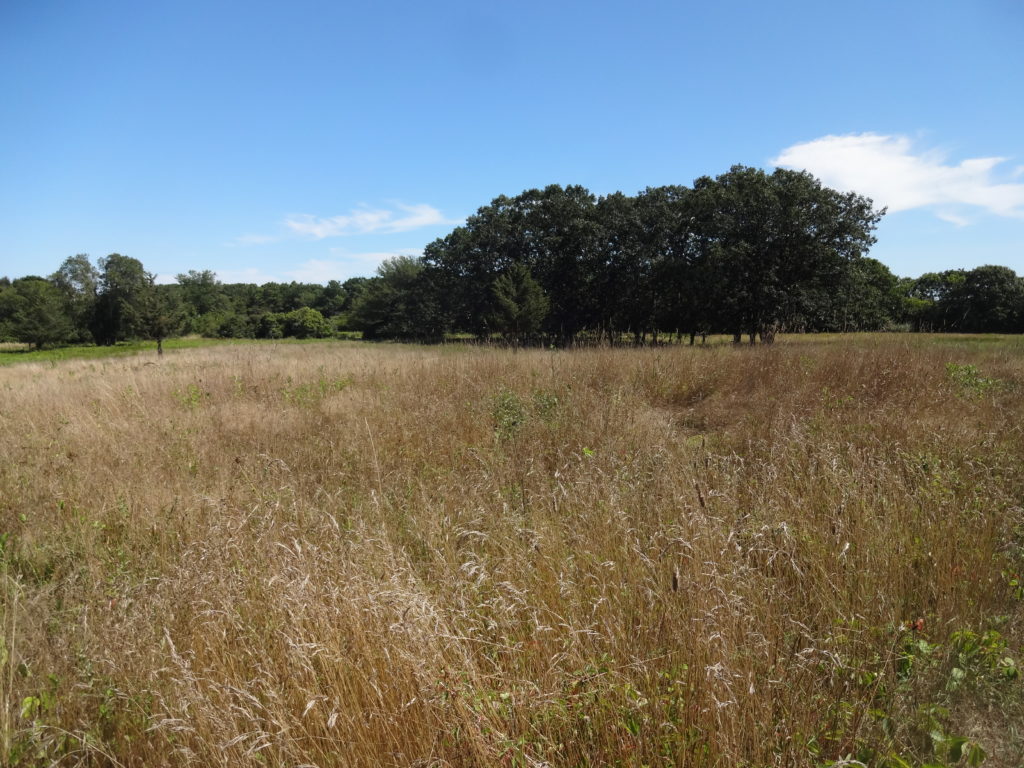 There is also a put in for kayaks if you want to set off to explore the pond shoreline.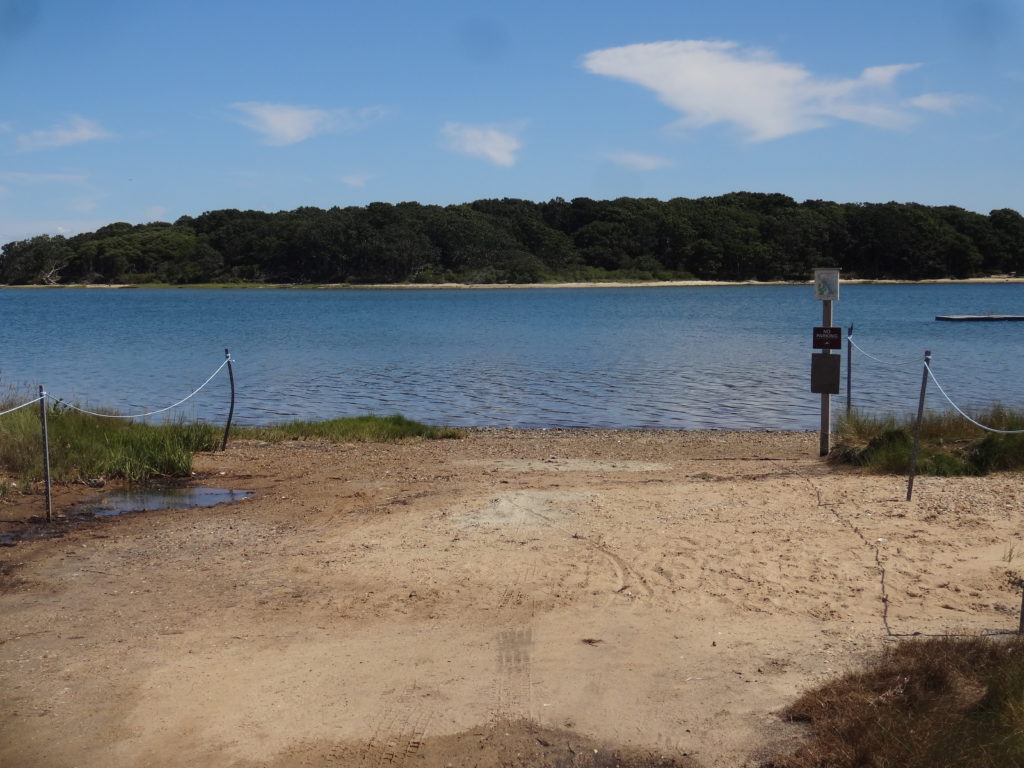 This is a good spot for early morning bird-watching, especially for water fowl, cormorants, osprey, heron, sandpipers and reclusive salt marsh sparrows.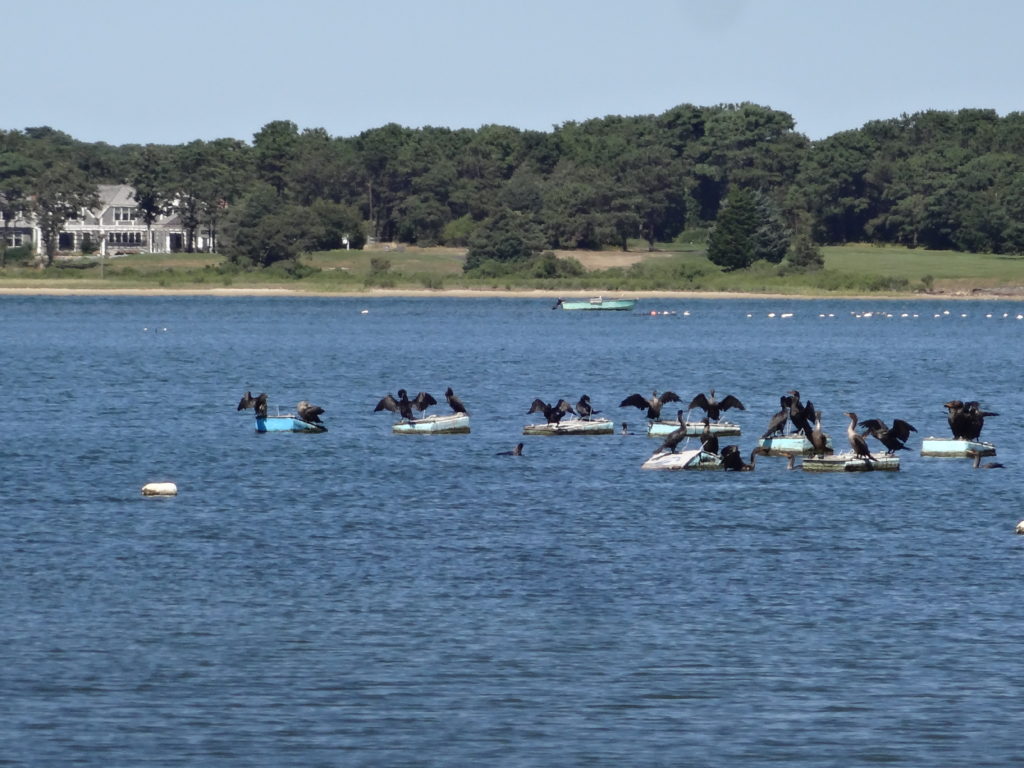 Historically this is the location of possibly the first conversion of an indigenous person to Christianity in the whole of North America. This debut act of proselytizing was performed by Englishman Thomas Mayhew Jr. in 1643 on the Wampanoag Hiacoomes. Under Mayhew's guidance, Hiacoomes became a preacher and was key in the widespread conversion of the Wampanoags to Christian beliefs. By 1660 nearly all the island's Wampanoags had converted.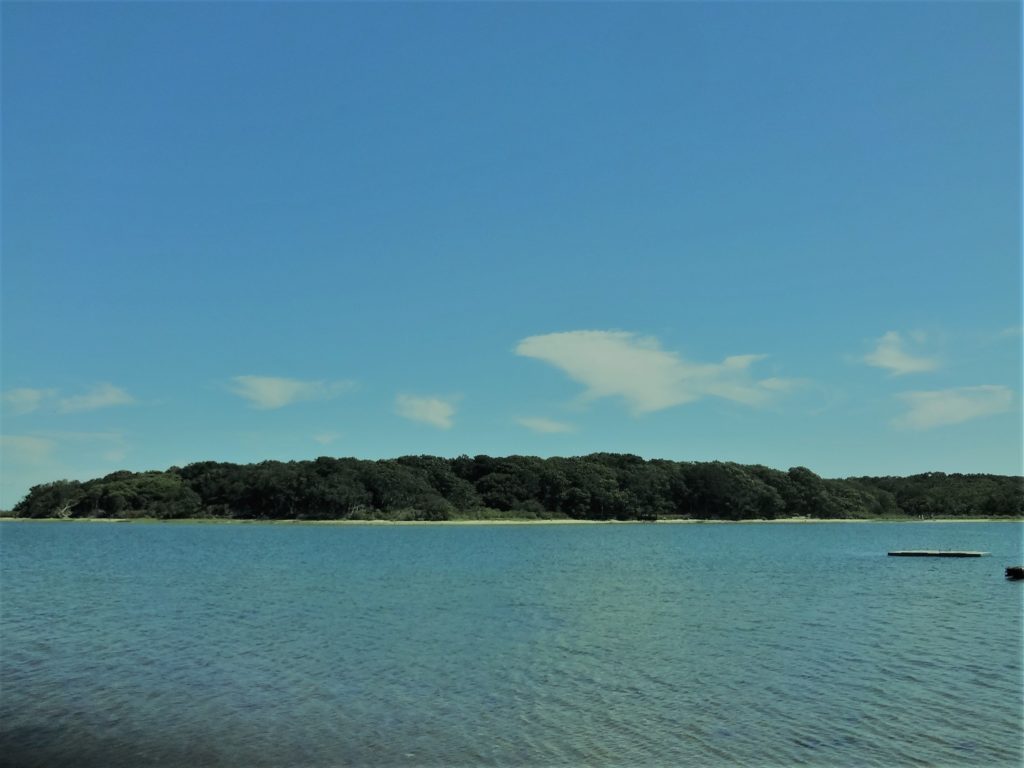 The other event of religious significance was the use of two large glacial erratics (aka boulders) as preaching locations by ex-slave John Saunders. This was called "Pulpit Rock" and is part of the African-American Heritage Trail of Martha's Vineyard because of his preaching. John Saunders was an escaped slave and preacher, who was smuggled by Captain T. Luce into Vineyard Haven in 1787. Saunders is credited with bringing Methodist teachings to the island. He later settled as a preacher on Chappaquiddick, where he was unfortunately (especially for him) murdered.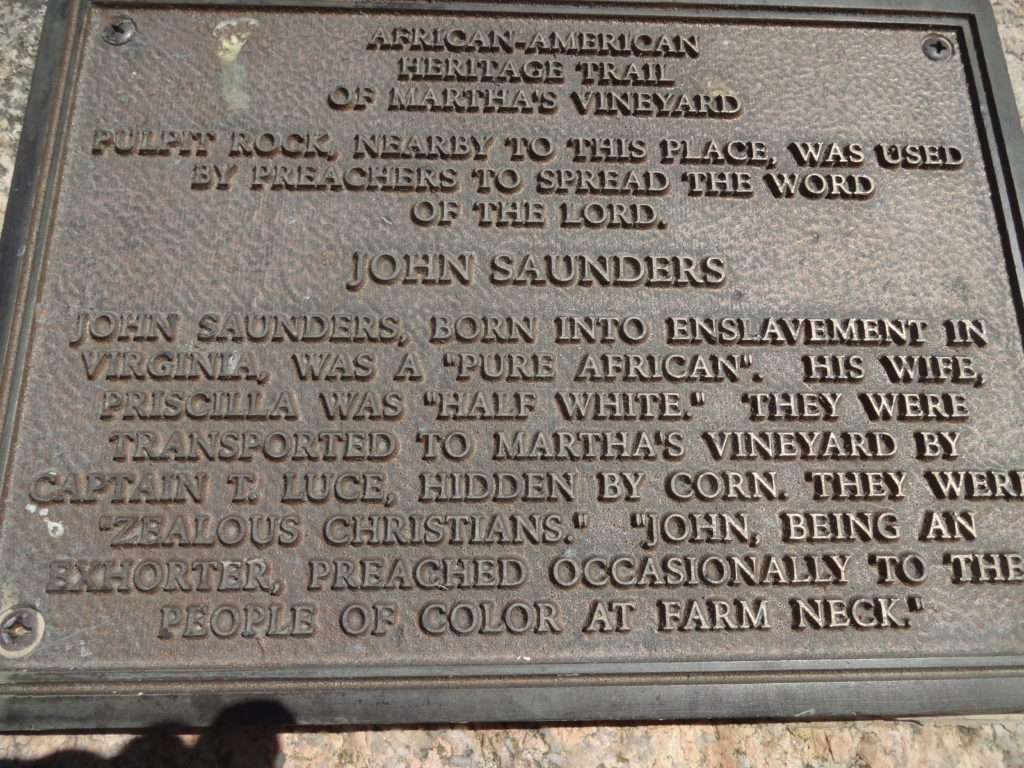 We are always happy to help guests discover some of Martha's Vineyard's off the beaten track hideaways. However be warned, you will of course be sworn to secrecy!
Safe travels,
Simon