The biggest question our arriving guests ask us, well right after "where's the nearest beach?"  and "what does Nobnocket mean?" is "can you recommend a seafood restaurant?"
Sure Martha's Vineyard has a couple of truly awesome seafood markets; Net Result, Larsen's, The Fish House and Menemsha Fish Market but astonishingly no actual seafood restaurant.
Thanks to Stephen Bowen, the man behind La Soffitta, Waterside Market and previously Blue Canoe, that rather puzzling omission has now been rectified. This year, right on Main Street in Vineyard Haven, he has opened Fish MV, the one and only true Martha's Vineyard seafood restaurant! Boasting an humungous outdoor deck, which is set back from the street so that for a moment you forget that you are on Main Street, and with a great water view looking out directly at the water in Vineyard Haven harbor (OK there may be a couple of cars in the view as well but hey you are still looking at the water). There are some high tops inside and a raw bar is about to be added but to get the real experience I recommend siting out on the deck.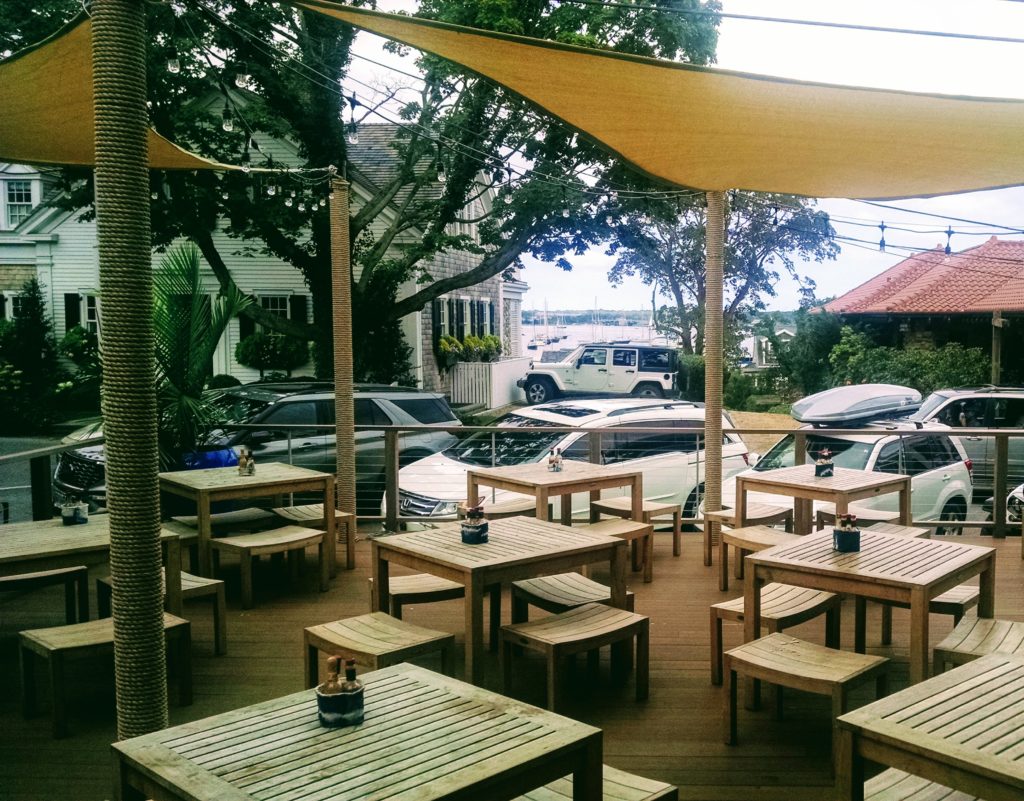 Chef Jesse Martin, previously at Park Corner Restaurant in Oak Bluffs, and now chef at Fish MV and La Soffitta has created a beach bar vibe with imaginative, Baja influenced seafood dishes that range from local oysters, lobster tacos, cervices, tuna poke bowls and an enormous sushiritto (basically a giant sushi roll!). There are a couple of non-seafood dishes such as pork belly and chicken alpastor and great guacamole for those that prefer. All the seafood is supplied by Net Result in Vineyard Haven ensuring it is the freshest of local, daily catches.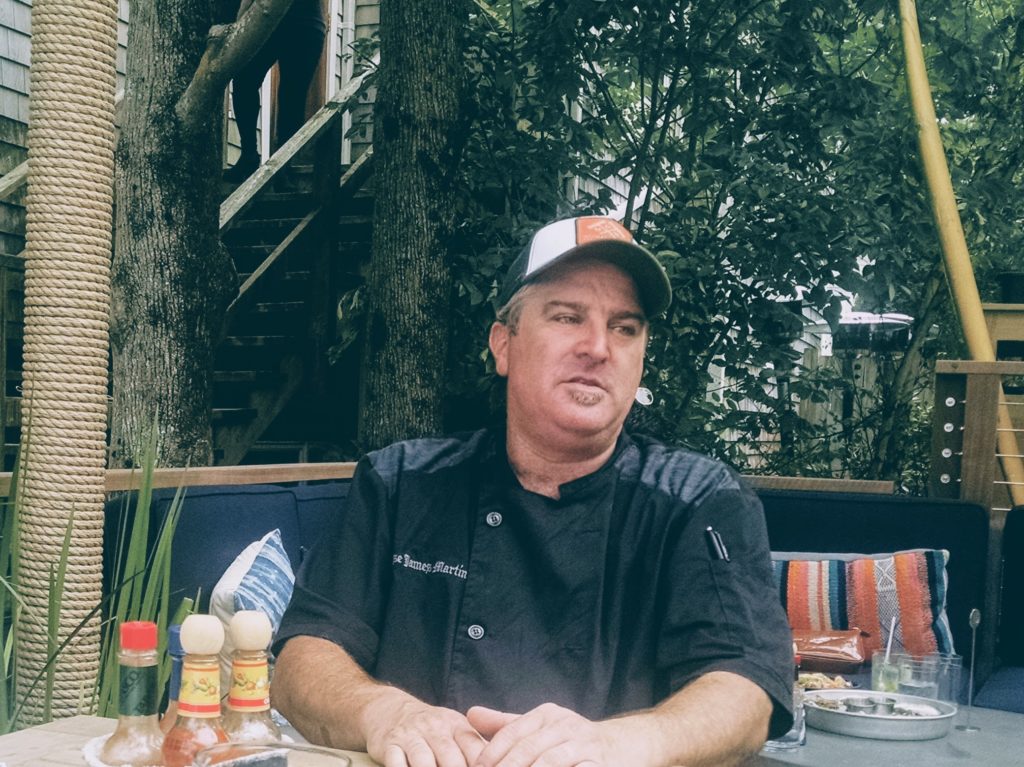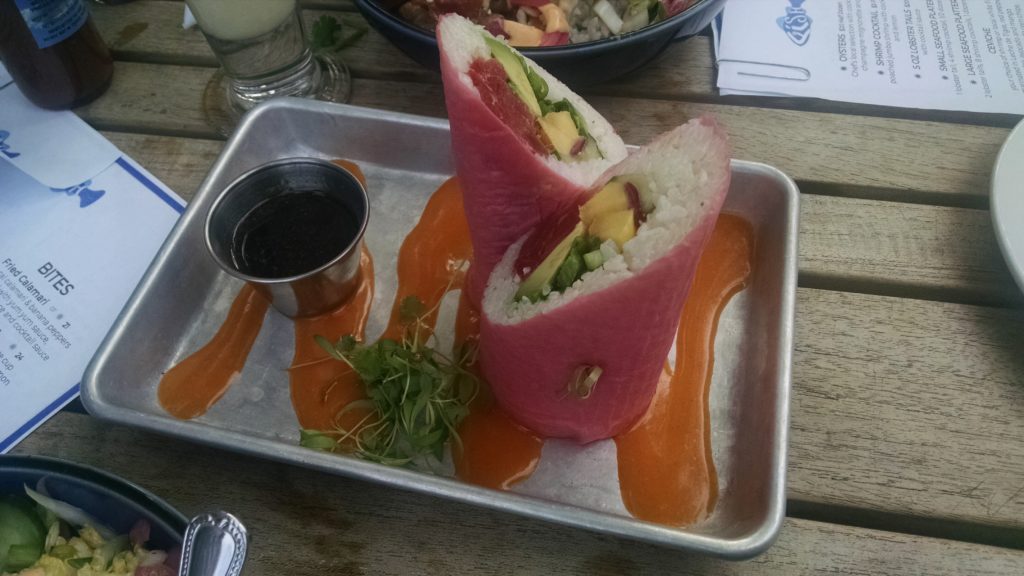 The cocktail and beer menu is strong with the Pina Colados and Bad Martha's Summer Ale being the best sellers
The restaurant intends to be open daily through Columbus Day and then weekends until the end of October.
So fresh seafood, water views, outdoor dining, pina coladas, – what more could you ask for on your Martha's Vineyard vacation!
So long, and thanks for all the fish.
Simon