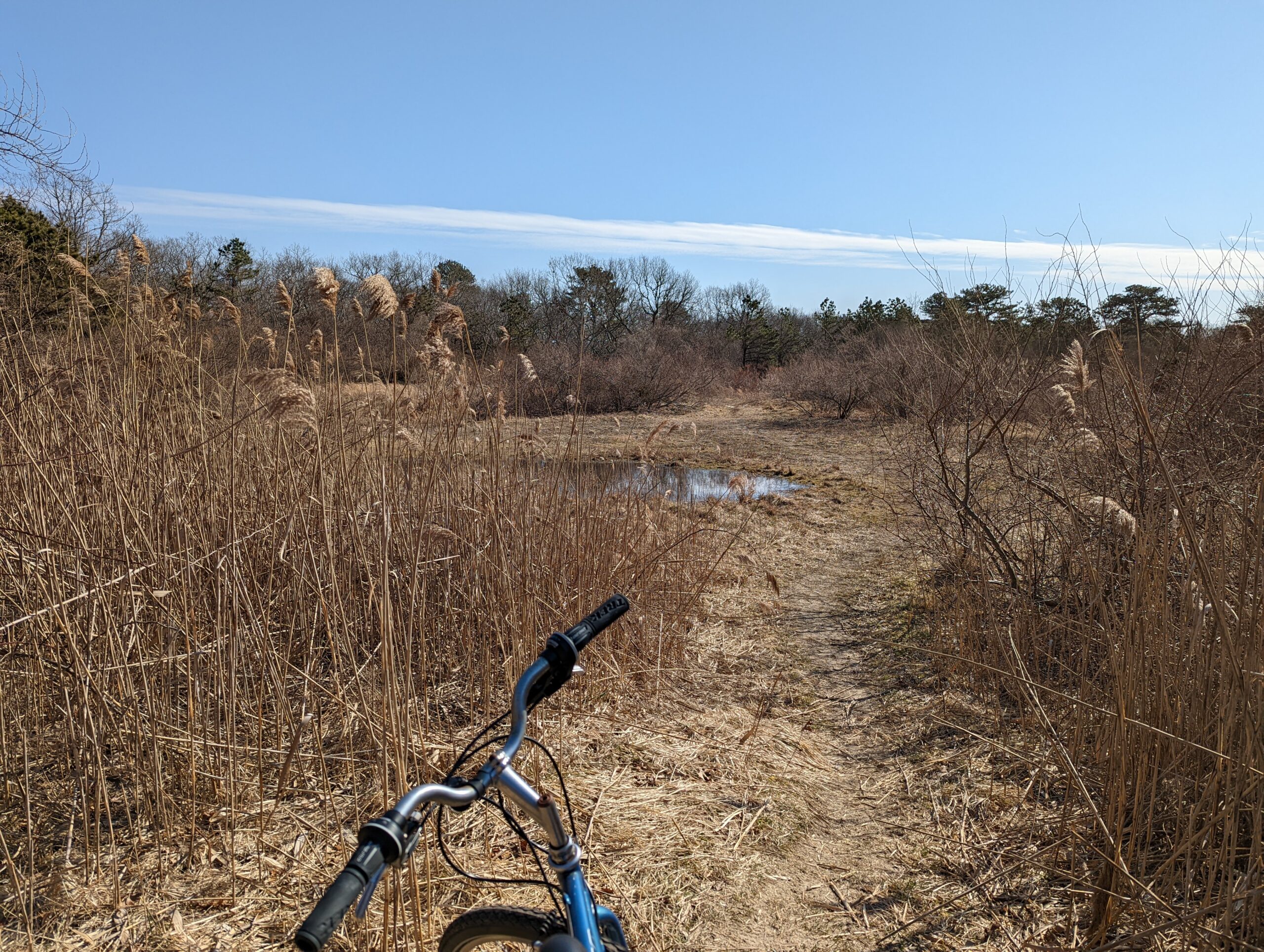 Tisbury Meadow Preserve in Vineyard Haven is a wonderfully pristine "Down-Island" hiking trail that is hidden in plain sight. It is an 84 acre MV Land Bank property with a trail head located directly on State Road between the "Down-Island" turning on to Lambert's Cove Road and the Scottish Bakehouse  (on the left hand side if you are travelling in an "Up-Island" direction).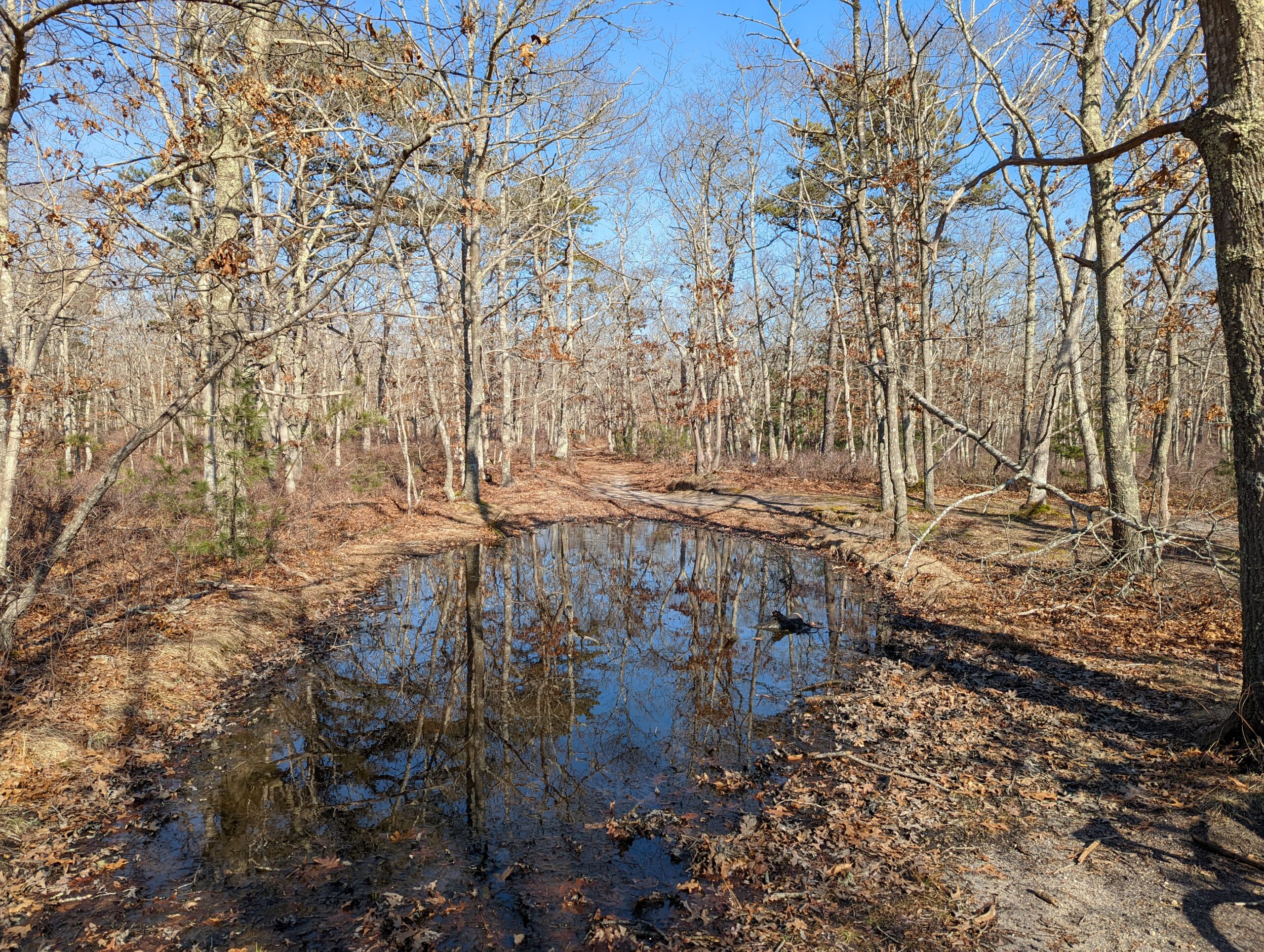 The trails here carve their way up and through the forests and are ideal for off-road biking. There are several loops you can do through the woods or around the pasture. If you are biking then it's fun to head through the winding wooded trails of Tisbury Meadow and on into another Land Bank property, Wapatequa Woods.  This will cross briefly into Oak Bluffs where you can continue towards Thimble Farm and Little Duarte's Pond Preserve or you can loop around and bike along the trail all the way around to Vineyard Haven's historic Sailors' Burial Ground.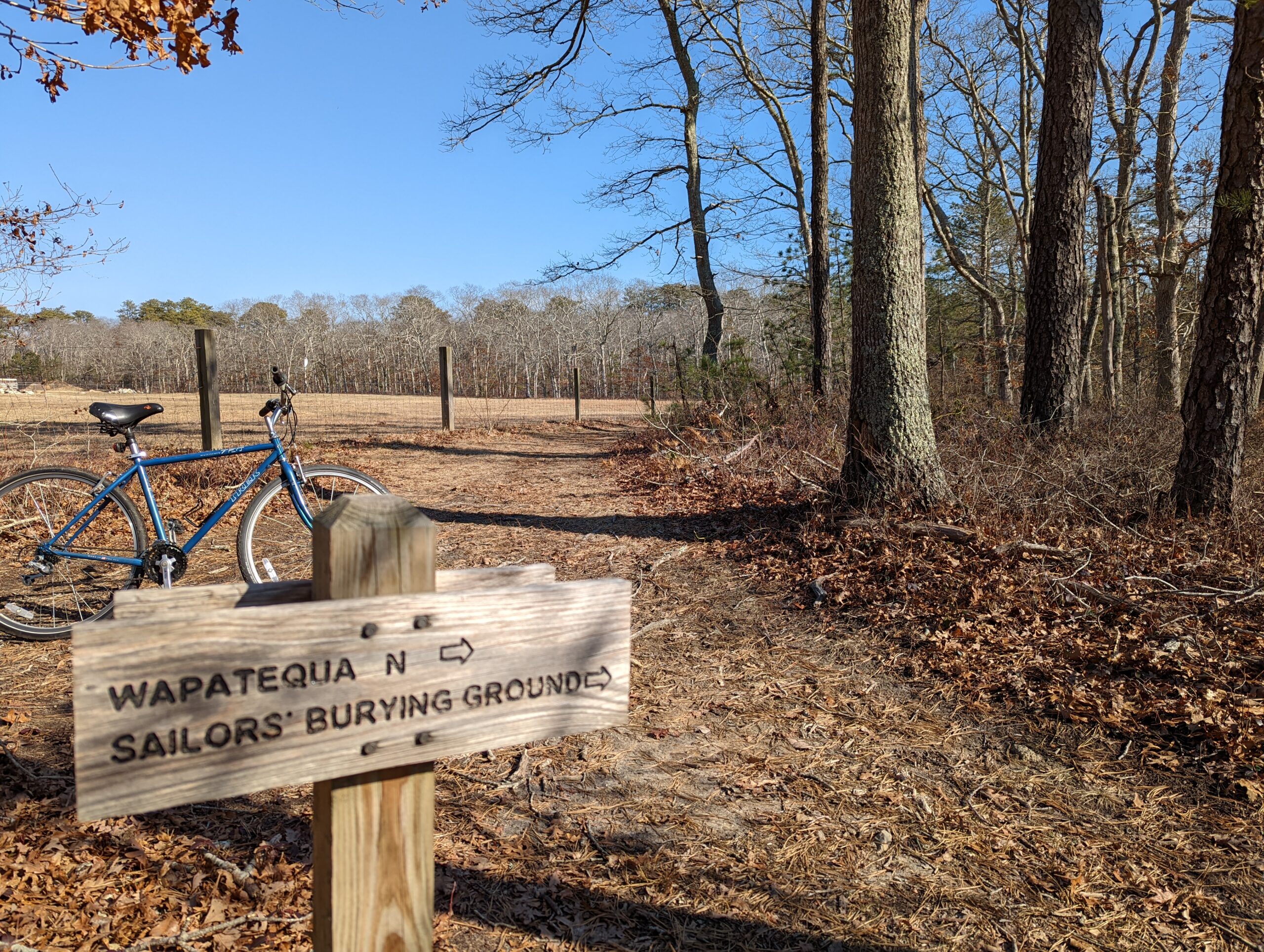 The Sailors' Burial Ground is the last resting place of 76 seafarers, who either passed away at the old Marine Hospital (now the Martha's Vineyard Museum) or who died on ships whilst at port on Martha's Vineyard. All 76 of those buried here are from off-island and the majority were from countries across the ocean; Norway, England, Scotland, Denmark, Cape Verde, Finland and Holland.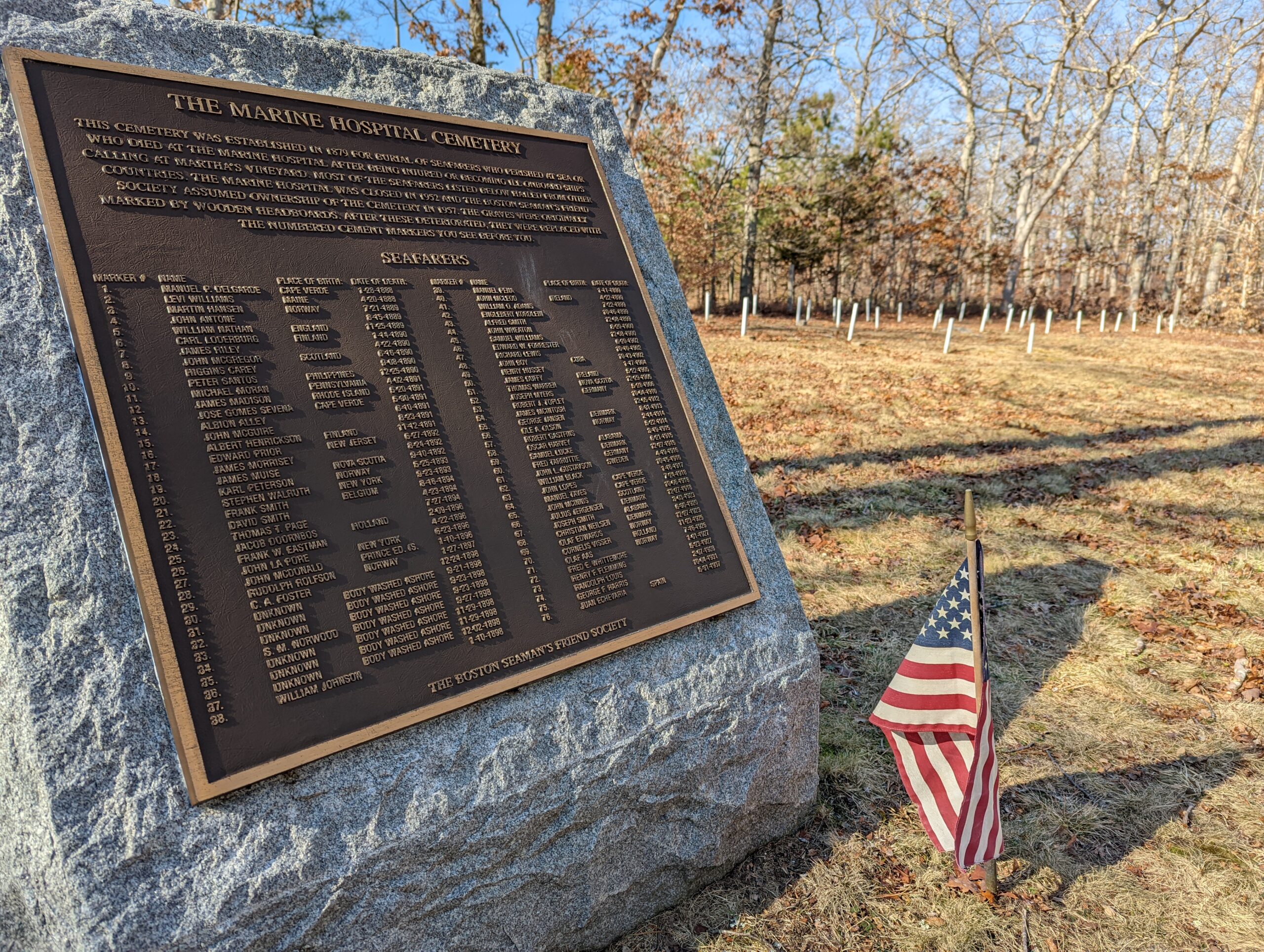 Continuing on from the Sailors' Burial Ground you can head into Bare Hill Preserve which will bring you out on the Vineyard Haven-Edgartown Road.
Happy Biking,
Simon