One of the best ways to discover Martha's Vineyard is setting out on one of the many Martha's Vineyard hiking trails.
Vineyard Haven is surrounded by conservation areas to protect its aquifer and provide green space around the town. The conservation areas provide wonderful opportunities for off-road biking and hiking through woodlands and pasture.
These pristine conservation areas provide for a long, meandering trail through Wapatequa Woods Reservation, Tisbury Meadows, Thimble Farm and out to the Greenlands Preserve that abuts the Manuel F Correllus State Forest. Hidden away on this trail is an offshoot path that is missed by most ramblers but is a wonderful, hidden Martha's Vineyard treat. It is an idyllic and beautiful spot to escape from the world and enjoy tranquility and the view of Little Duarte's Pond.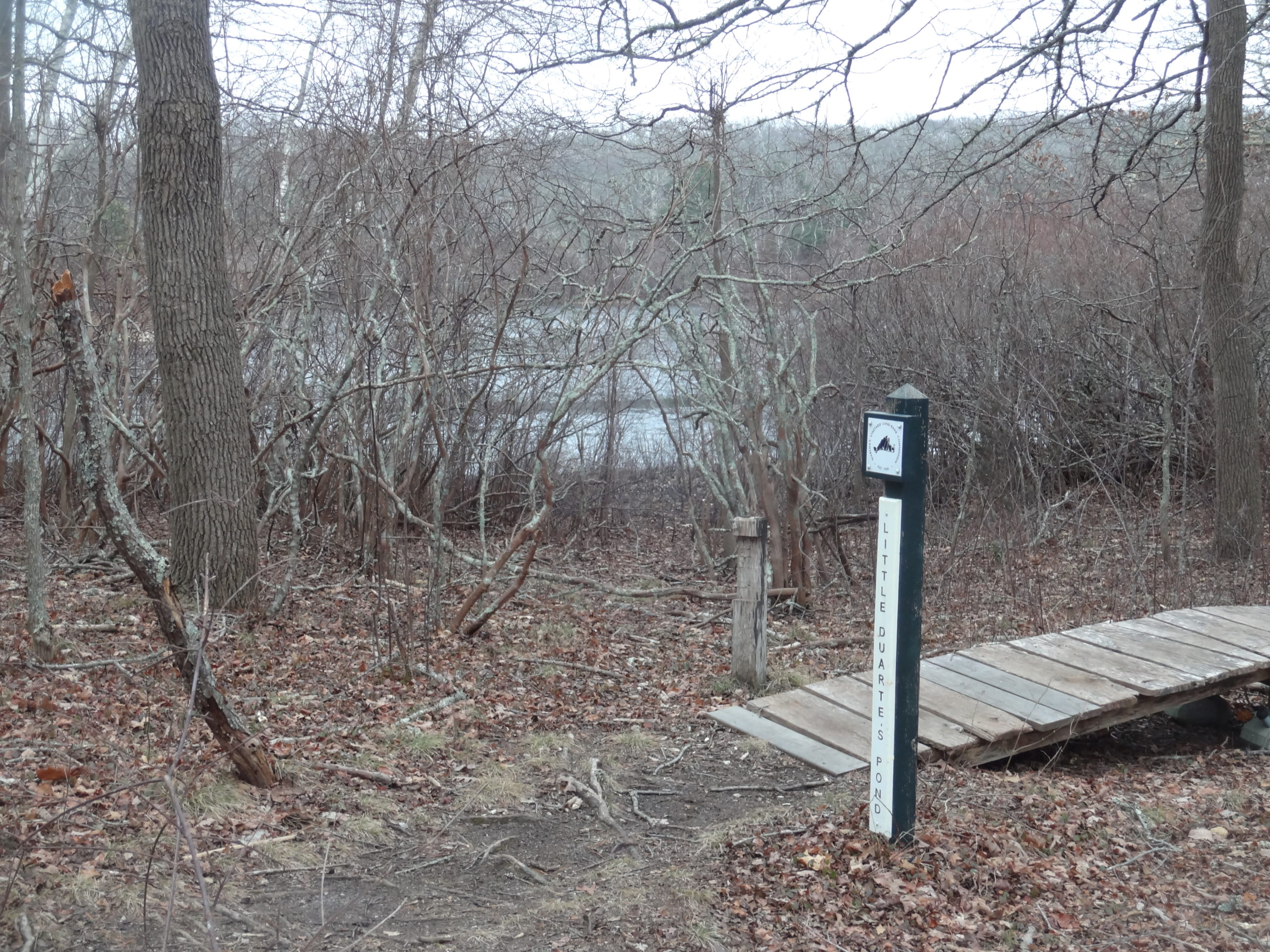 Once you arrive at Thimble Farm, either coming from the Greenlands or from Wapatequa Woods, head to the south-east corner of the fenced path around Thimble Farm (say hi to the sheep if they are out in the pasture).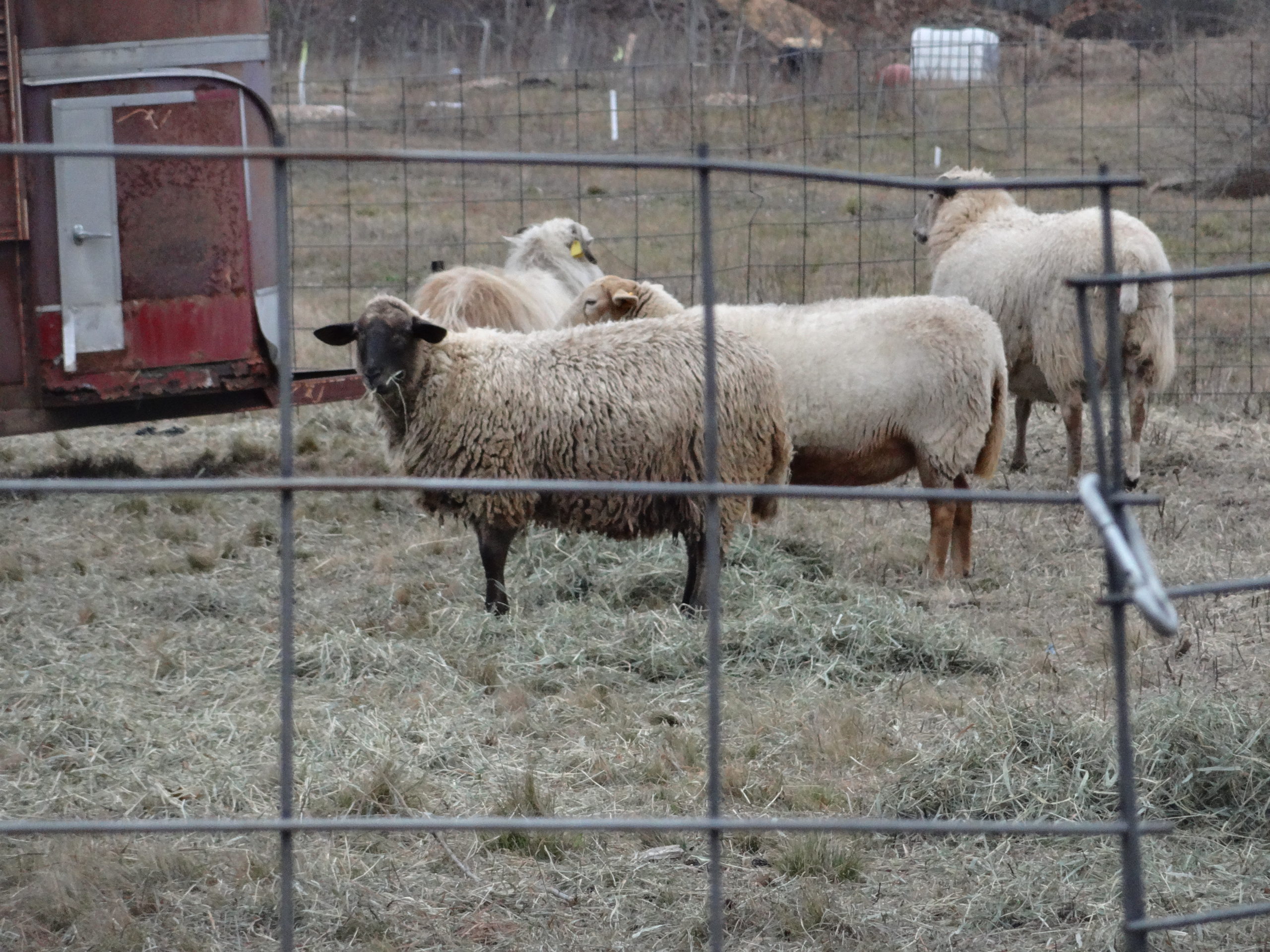 You can walk down from this corner of the farm to a small boat launch and views across Little Duarte's Pond. But if you head west along the farm's perimeter you will come to a path about 50 yards along that heads sharply off into the woods – take this path. This is the start of the 6.5 acre Little Duarte's Pond Preserve (a Lank Bank property). After winding through the woodland and huckleberry bush you will come to a trail marker and a boardwalk.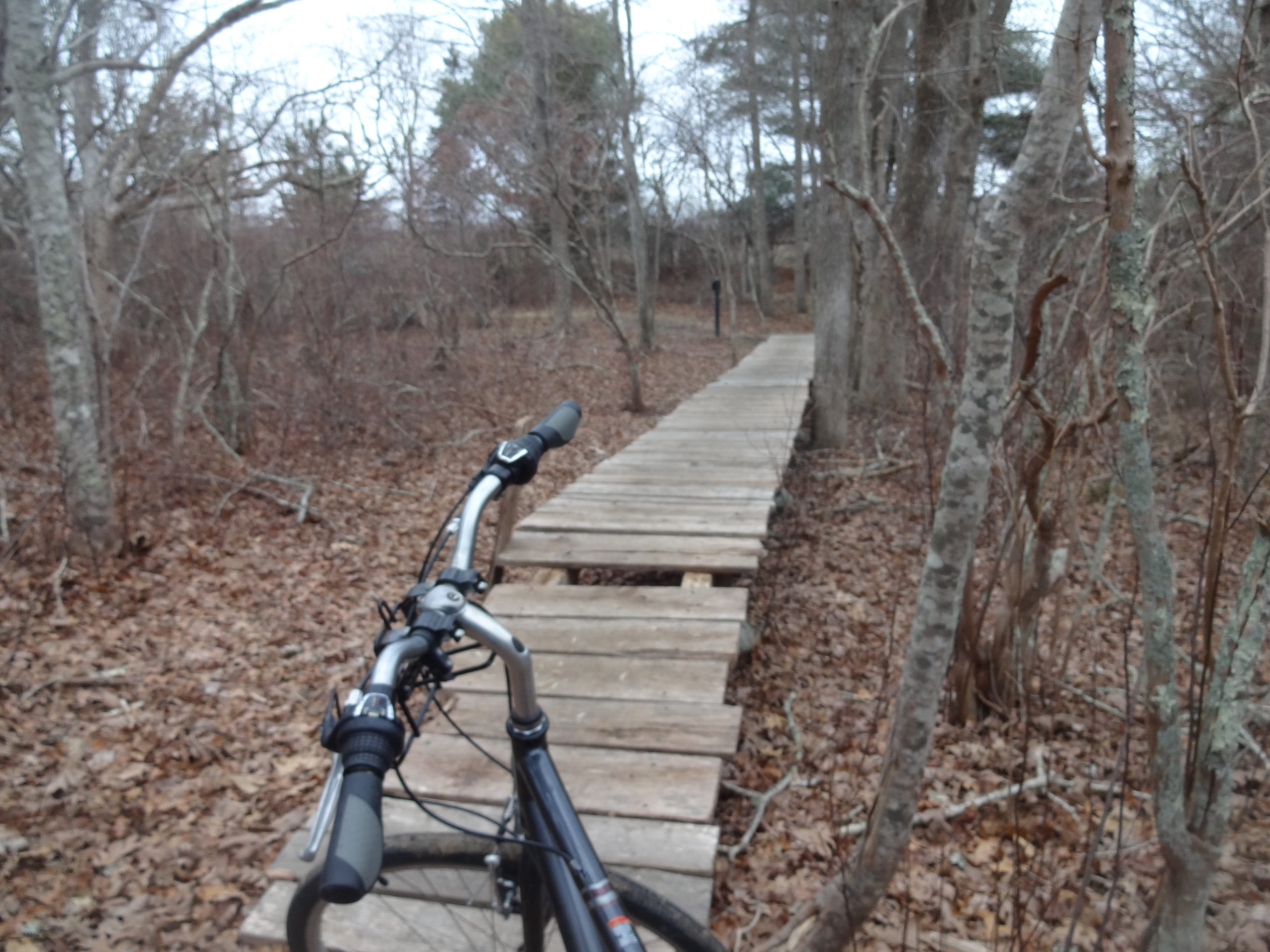 Off to the left you will see the pond glistening in the sunlight. Traverse the boardwalk and wander down to the edge of the pond to sit and enjoy the view.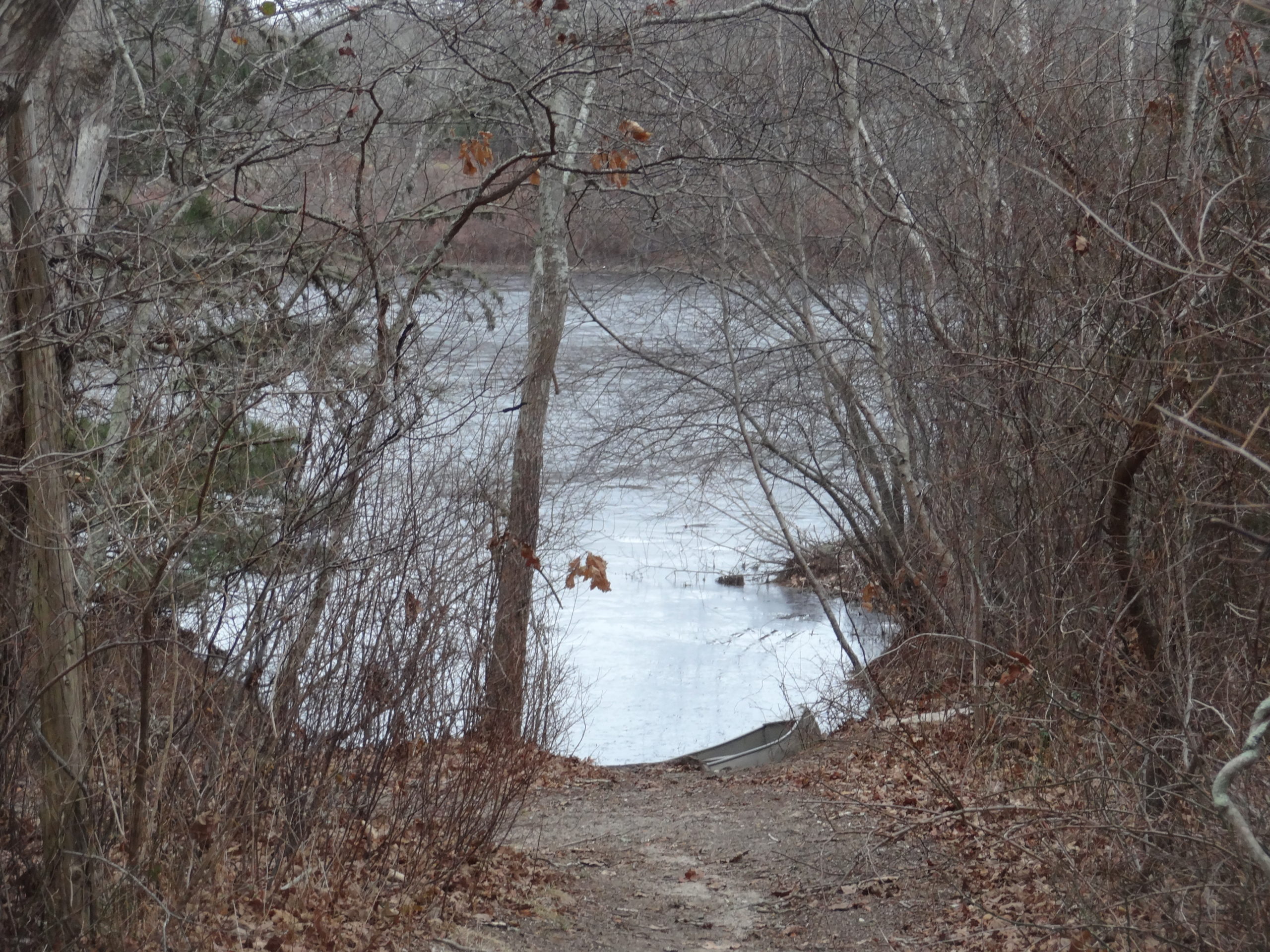 If you then venture further along the path, winding up the hill away from the pond you will find yourself at the site of the meadow that was home to the only vineyard to have ever existed on Martha's Vineyard – Chicama Vineyard. The old stakes for supporting the vines are still to be seen but the site is now overgrown with bushes and shrubs. This is an excellent area for birdwatching.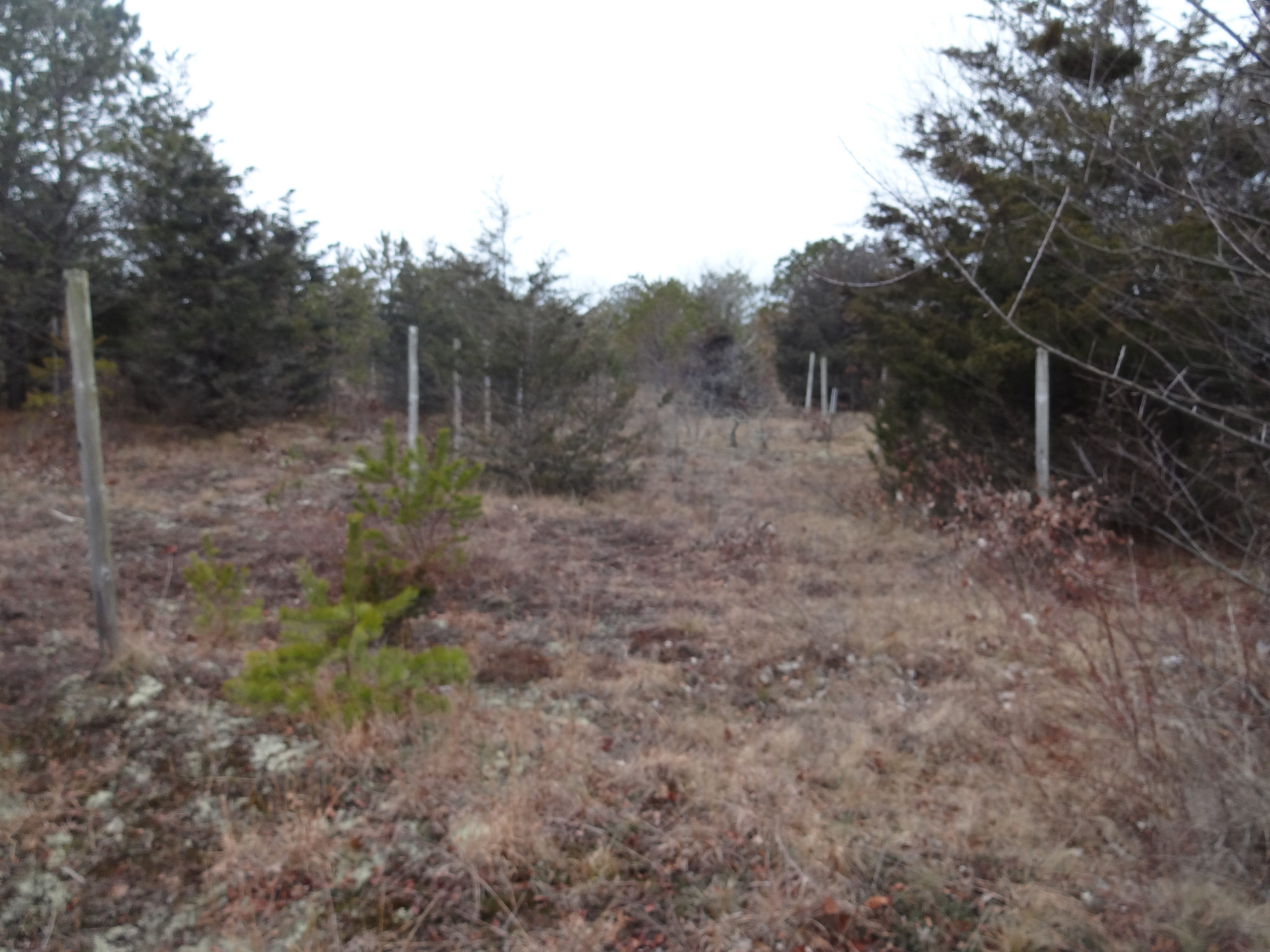 Continuing up the hill will bring you out onto Little Pond Road that will take you behind the Goodale quarry and out to Barnes Road.
Safe travels,
Simon