On Martha's Vineyard you can be certain of three things; the Sisyphean task of waiting in line at the Post Office, that prices at Cronig's will continue to defy gravity and that occasionally it is going to rain.
So what do you do when it's raining on Martha's Vineyard? Well now that you ask there are a number of fun-filled and cultural activities to be pursued. Here are the top 6 things to do on a rainy Martha's Vineyard.
Visit the Martha's Vineyard Museum
Perched majestically on a bluff overlooking Vineyard Haven harbor this historic building is stunning. This is an example of where the container is as beautiful as its contents. The 1895 building has been meticulously restored and also has a custom built Lew French stone garden at its rear. The permanent collection is a wonderful trip through the island's diverse history.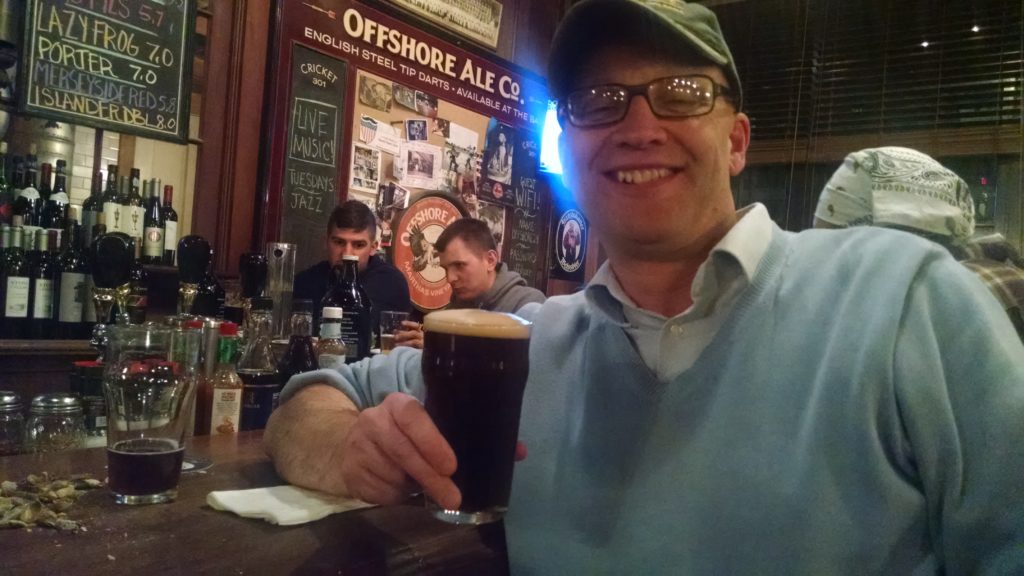 Head to the Offshore Ale Company
If you prefer that the only thing getting wet is your whistle then this brewpub on Kennebec Ave in Oak Bluffs is a great stop. Neil the brew master has conjured up some fantastic beers, many of which you can get to sample if you order their flight of beers. I love the Lazy Frog IPA and the Merseyside Red if available.
Take a hike
There are two things that I always remember my dad saying to me; "Simon, shouldn't you be at school?" and "a little rain never hurt anyone" as we were force marched across the Lake District in torrential downpours. But funnily enough walking in the rain brings with it many benefits.
The smell, called petrichor, that is released by fresh rainfall on dry soil has a soothing and calming effect, so much so that it is copied in scents. Walking in the rain burns off more calories than dry weather walking and the humidity is beneficial to the skin. So all-in-all a rainy day hike is almost like a spa treatment!
Go Shopping
No end to the possibilities for retail therapy. Vineyard haven main Street and Edgartown are the two top spots for off-loading money into the local economy. The stores in Vineyard Haven routinely win awards from MV Magazine and Cape Cod Life. You can check out some of our favorites shops in Vineyard Haven.
Visit the Granary Art Gallery
This iconic barn in West Tisbury houses the best local art collection on the island. Artists such as Thomas Hart Benton, Kib Bramhall, Terry Crimmen, Ray Ellis, Alfred Eisenstaedt, Heather Neill and Alison Shaw are on display.
Play Golf
OK, this one is really only applicable if you're British
Those are some of the things you could do on a wet afternoon on Martha's Vineyard. Things you shouldn't do are drive anywhere near Edgartown Harbor or Five Corners, unless you are piloting an amphibious vehicle!
Things To Do On A Rainy Day On Martha's Vineyard
Safe travels,
Simon