Top 5 Hikes on Martha's Vineyard
I will start with a get-out clause and state for the record that this is an inherently subjective list and it would have been very easy to meander off the path and make this a "20 great hikes on Martha's Vineyard" list. There is no shortage of awesome trails on MV but to not stick one's neck out and whittle it down to a top 5 hikes would have been a coward's way out (and would have taken more time to write). So apologies to Tiasquam Reservation, Poucha Pond, Duartes Pond, Ripley Field, John Presbury Norton Farm, Moshup Trail, Fulling Mill Brook, Farm Pond, West Chop Trail, Long Pond et al. All undoubtedly excellent walks but when the hiking boots were strapped on it was to the following five that I headed;
I will cover these hikes in 5 separate "Best of" blogs.
The first "Best Hike of Martha's Vineyard" is Menemsha Hills.
This 3 mile loop is one of the longer hikes on the island but is over easy terrain and can be walked in sneakers. It's easily found with the trailhead located right on North Road in Chilmark.
The trail takes you to the second highest point on the island, Prospect Hill, at a whopping 308ft. Not exactly vertigo inducing but the views are nonetheless breath-taking.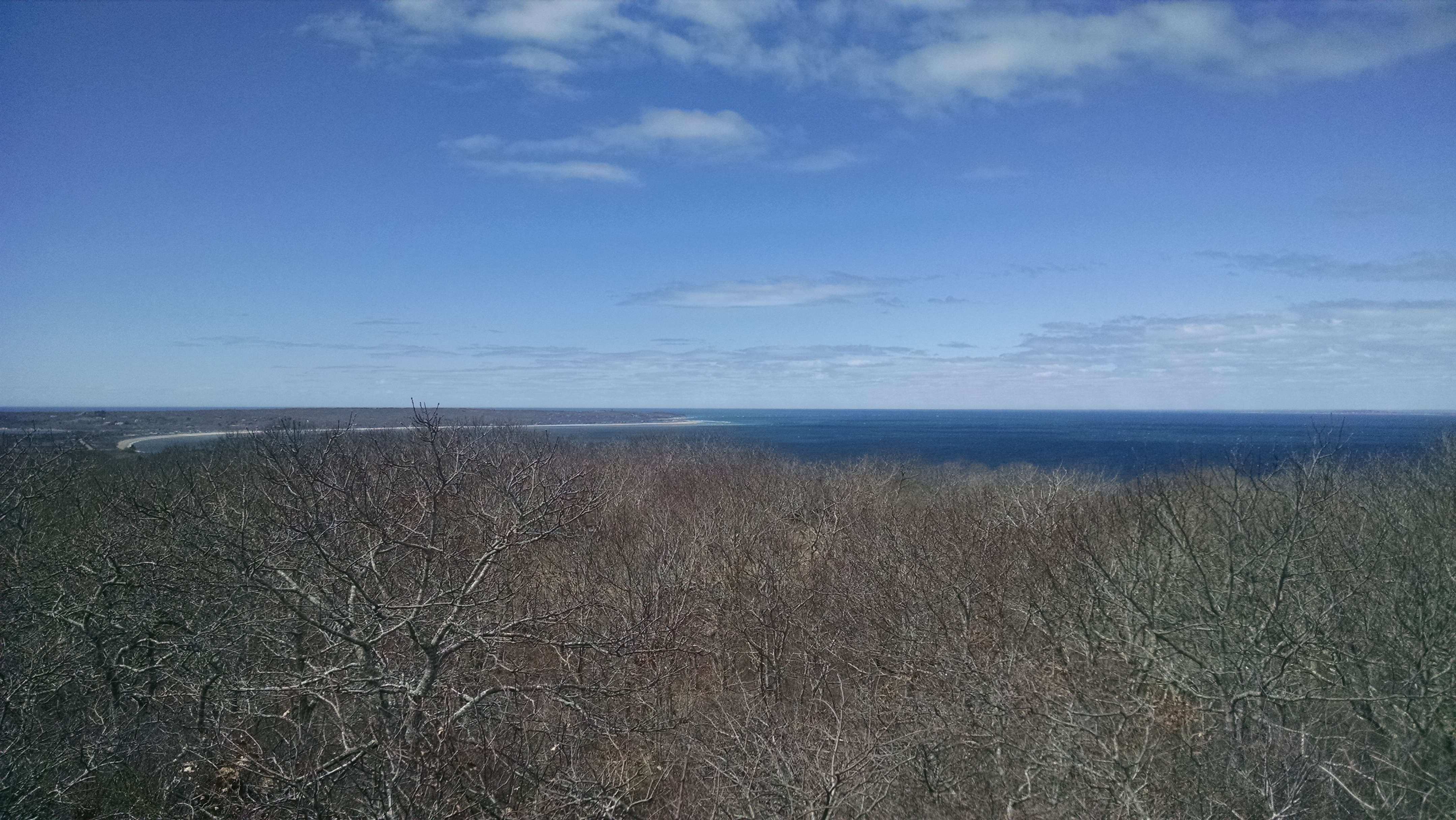 Along the path you'll pass a variety of flora as you pass via wetlands, woodland groves, pitch pine, bayberry, huckleberry, red maple, beech and cherry trees. The end is a rocky cliff with glorious views along the north shore from Aquinnah down to West Tisbury and the Elizabeth Islands stretching out before you. You'll typically see red tail hawks riding the thermals and if lucky maybe some gannets flying beneath you. Walk down the final section of the trail and emerge onto the beach that is strewn with boulders of all sizes. It's as if you've stumbled upon the aftermath of a marbles game played by Moshup the Giant and his friends.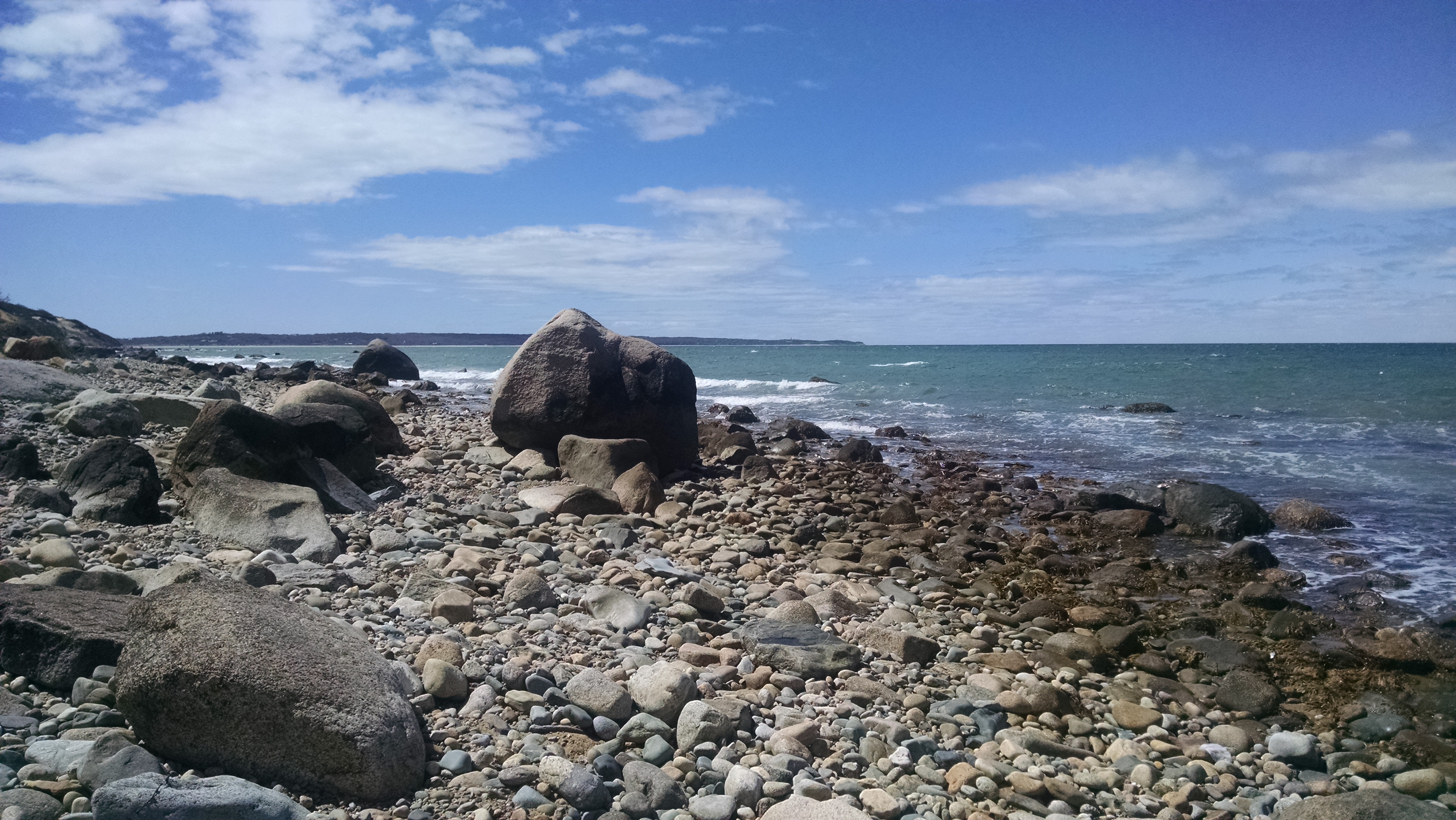 The red clay earth that surrounds the area was mined for many years to feed the brick-works that operated for many years in Chilmark. Many of the "Brownstones" in Boston were built using Chilmark fired bricks. You will see the remains of one of the brick oven chimneys as you wind your way along the trail.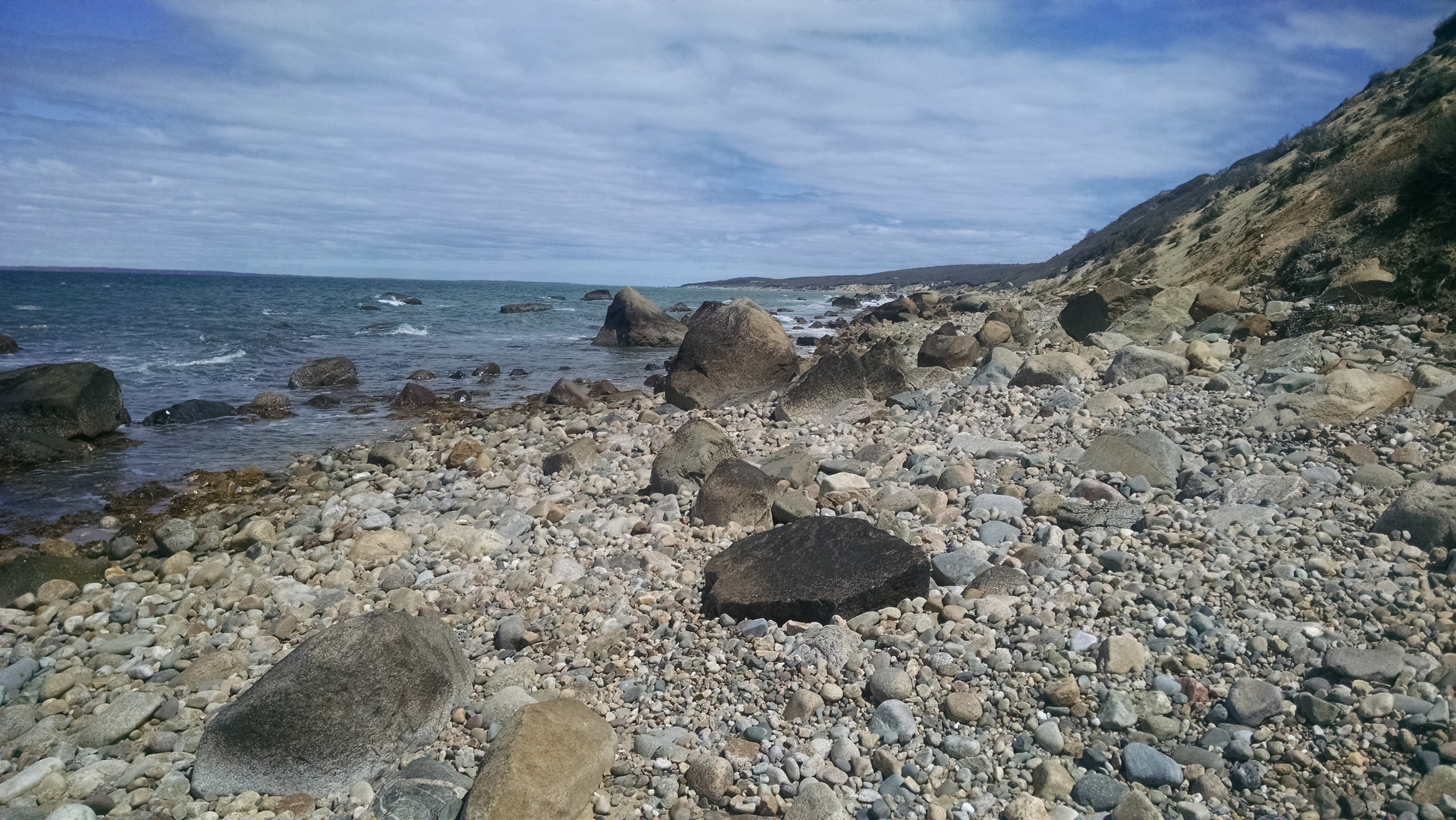 A great morning or afternoon hike that will blow away any cobwebs and fill your lungs with intoxicating Vineyard air.
Safe travels,
Simon